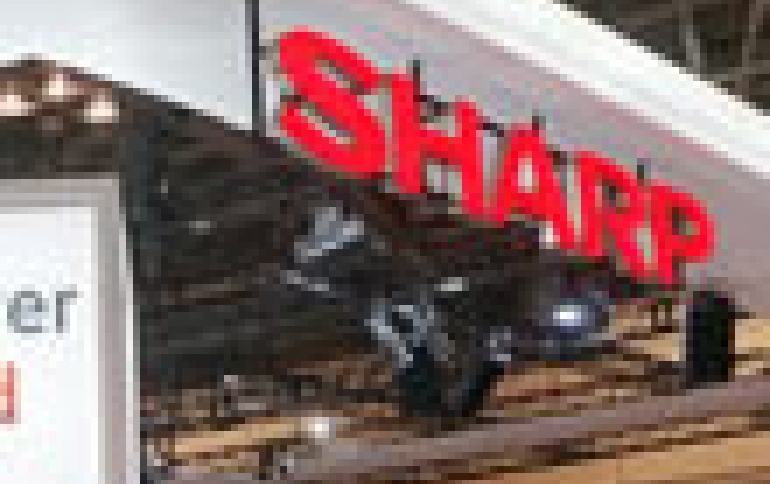 Foxconn's Sharp to Invest $570 Million on Flexible OLED Panel Production
Japan's Sharp said it will spend $570 million on its organic light-emitting diode (OLED) screen business, as Foxconn's company will try to compete with by South Korean rivals. Sharp said it will invest in pilot production lines at its plants in Osaka and in Mie prefecture, western Japan, which are due to start between April and June 2018.
Sharp is hoping to team up with its domestic rival Japan Display Inc on OLED displays, the Nikkei business daily reported last month, quoting new CEO Tai Jeng-wu.
South Korean rivals have bet heavily on the technology over the last two years. LG Display Co said last year it would invest 10 trillion won ($9 billion) in a new plant to make the ultra-thin panels. Samsung Display, the largest maker of OLEDs for smartphones, is investing 4 trillion won by 2017 in an OLED production line.
OLED displays can be, in theory, thinner, brighter, and more colorful, compared to liquid crystal displays (LCD) which need backlight and a color filter and, therefore, the market share of OLED displays in smartphones and display products such as automotive displays and flat-screen TVs is expected to expand.
Sharp expects that realization of flexible OLED displays, which can be rolled up or bent just like paper, will help innovate the design and use of display products, and contribute to the creation of new markets.
Sharp has engaged in research and development of OLED displays by making maximum use of LCD technologies that it has long nurtured. As a result ofcompleting investments by the Hon Hai Precision Industry group, furthermore, Sharp has variously studied the establishment of a production system.
Sharp ill mainly engage in production technology development such as accumulating production know-how and improving yield ratios with the aim of full-scale mass production by the facilities.
The Japanese company will also engage in small-scale production and sell the products to its customers.
Sharp will invest 57.4billion yen to introduce facilities for the backplane process for OLED (a process to form a thin film of TFT circuit and the like on a substrate), the OLED process (a process to coat OLED material by evaporation on the backplane) and the mounting process (a process to mount a peripheral part such as an IC for driving).
OLED deal with Apple?
Sharp's investment in OLED profuction could be a response to what Apple's general strategy to increase the competition on the supply side, and dilute the risk exposure to one company.
Apple has been in negotiations with Sharp to secure organic LED displays for the iPhone maker's next-generation of devices, a person familiar with the matter told Bloomberg.