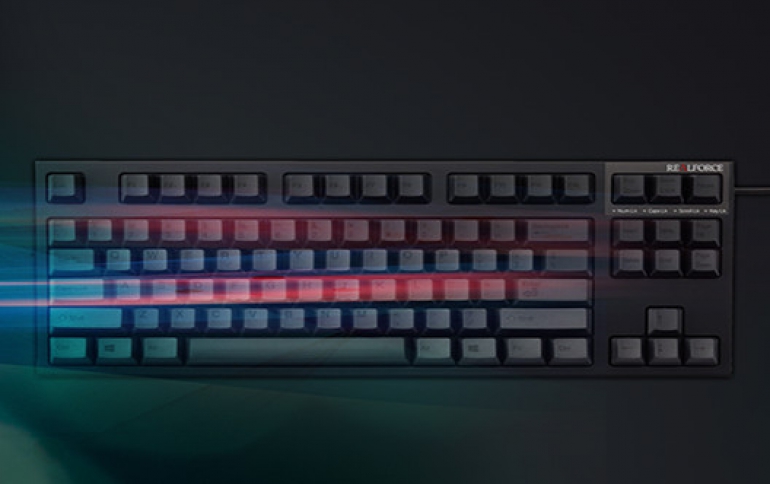 Fujitsu Launches REALFORCE R2 RGB Premium Keyboards
Fujitsu Computer Products of America, the authorized seller of REALFORCE in the U.S., announced the new REALFORCE R2 RGB premium gaming keyboard line.
Designed for speed and responsiveness, REALFORCE R2 RGB keyboards feature Topre's capacitive key switches designed for maximum gaming performance. Each Topre key switch is tested to withstand 50 million keystrokes. The keyboards feature customizable backlighting with over 16 million color combination options and come in tenkeyless and full-sized models.
The keyboard is also equipped with an ergonomic shaped frame and key settings that reduce hand and finger fatigue. The double shot keycaps improve key texture and makes key legends fade resistant.
REALFORCE keyboards can also keep up with any number of keystrokes and ensure you're always in control.
Immediately available in Tenkeyless and Full-Key Keyboard, the Topre REALFORCE R2 RGB retails for $399.00.