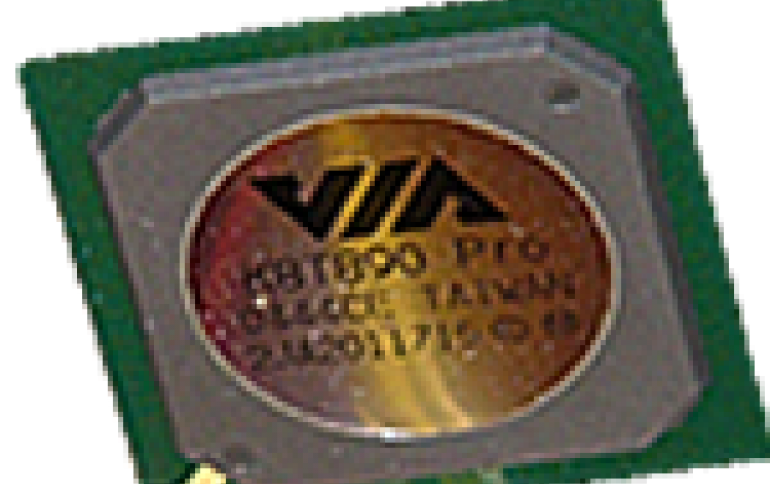 Gigabyte/VIA demonstrates dual video card technology
Japanese Gigabyte demonstrated in Japan the new GA-K8VT 890-9 motherboard, which uses the VIA K8T890 chipset, the answer of VIA to NVIDIA (SLI) for dual graphics card processing. The motherboard supports Athlon 64/64 FX CPU kits, socket 939. Four available DDR SDRAM slots offer a maximum memory of 4GB. In addition, the board carries 16 PCI Express, 2 PCI Express x 1, and three PCI slots. Two ATA (RAID 0/1 correspondence) and two Ultra ATA controllers are also included in the kit.

The available interface ports are USB 2.0 x8 and IEEE 1394 x1. Gigabit Ethernet (PCI Express connection) as well as 8ch audio outputs are also carried onboard.

Overclocking of CPU / memory / video card (PCI Express x16) can be easily done through the attached utility "Easy Tune 5" utility. The software also allows monitoring and controlling the cooling fan through Windows. In addition, a BIOS image can be backed up to HDD, and can be restored if needed.

Moreover, the representative director president of VIA Japan, Mr. Sakuma, announced the K8T890 Pro version of the chipset. The K8T890 Pro supports the dual graphics card function called "DualGFX." Unlike to the SLI technology of NVIDIA, the DualGFX can be considered as a technology for managing multi-displays, and supports connections of up to four sets of displays at two video cards.