GM Reveals New Ultium Batteries and a Flexible Global Platform to Grow its EV Portfolio
General Motors Co. is gathering hundreds of employees, dealers, investors, analysts, media and policymakers to share details of its strategy to grow the company's electric vehicle (EV) sales quickly, efficiently and profitably.
"Our team accepted the challenge to transform product development at GM and position our company for an all-electric future," said Mary Barra, GM chairman and CEO. "What we have done is build a multi-brand, multi-segment EV strategy with economies of scale that rival our full-size truck business with much less complexity and even more flexibility."
The heart of GM's strategy is a modular propulsion system and a highly flexible, third-generation global EV platform powered by proprietary Ultium batteries.
GM's new Ultium batteries feature large-format, pouch-style cells, which can be stacked vertically or horizontally inside the battery pack. This allows engineers to optimize battery energy storage and layout for each vehicle design.
Ultium energy options range from 50 to 200 kWh, which could enable a GM-estimated range up to 400 miles or more on a full charge with 0 to 60 mph acceleration as low as 3 seconds. Motors designed in-house will support front-wheel drive, rear-wheel drive, all-wheel drive and performance all-wheel drive applications.
GM has unveiled its new electric motor that can be configured as dual motors on the Ultium platform. The front-wheel motor is rated at 180 kilowatts (241 hp), and the rear produces 250 kilowatts (335 hp).
Ultium-powered EVs are designed for Level 2 and DC fast charging. Most will have 400-volt battery packs and up to 200 kW fast-charging capability while GM's truck platform will have 800-volt battery packs and 350 kW fast-charging capability.
GM says that its joint venture with LG Chem will drive battery cell costs below $100/kWh. The cells use a proprietary low cobalt chemistry and ongoing technological and manufacturing breakthroughs will drive costs even lower.
The global platform is flexible enough to build a wide range of trucks, SUVs, crossovers, cars and commercial vehicles with outstanding design, performance, packaging, range and affordability.
The vehicle and propulsion systems were designed together to minimize complexity and part counts beyond today's EVs, which are less complex than conventional vehicles powered by internal combustion engines. For example, GM plans 19 different battery and drive unit configurations initially, compared with 550 internal combustion powertrain combinations available today.
Upcoming Launches and Reveals
Chevrolet, Cadillac, GMC and Buick will all be launching new EVs starting this year. The next new Chevrolet EV will be a new version of the Bolt EV, launching in late 2020, followed by the 2022 Bolt EUV, launching Summer 2021. The Bolt EUV will be the first vehicle outside of the Cadillac brand to feature Super Cruise, the industry's first true hands-free driving technology for the highway, which GM will expand to 22 vehicles by 2023, including 10 by next year.
The Bolt EUV batteries are the same as the 66kWh Bolt using the same BEV 2 platform. However, with the bigger, heavier vehicle, the range will be shorter.
The Bolt EUV sits at roughly the same height with a 3-inch longer wheelbase, 3-inch longer trunk space, and a more SUV-like front hood.
Level 2 charging is faster. That bigger hood space allows for a bigger 11kW charging inverter which is close to 46 amps at 240V. That compares to the regular Bolt's 32A or 7.2kW charging. This should allow home and destination charge times to be reduced by 33% or so over the regular Bolt on a kWh basis.
The 2021 Chevy Bolt looks a lot like the current Bolt. Bolt owners will notice significantly updated front fascia and rear lights. There's also a bigger suite of cameras on the front windshield that will allow for adaptive cruise control.
The seats feature much softer materials, lumbar support, more premium stitching, and electronic controls, at least for the driver. The dashboard is also more high-end, with nicer faux leather-type materials. There's less neon blue lighting.
The Cruise Origin, a self-driving, electric shared vehicle, shown to the public in January 2020 in San Francisco, was the first product revealed using GM's third generation EV platform and Ultium batteries.
Next will be the Cadillac Lyriq luxury SUV in April. Production is expected to begin in Fall 2021 at GM's Detroit-Hamtramck assembly plant, GM's first assembly plant 100 percent dedicated to EV production. The Cadillac Lyriq electric SUV is going to launch first in China next year and it should arrive in North America in 2022.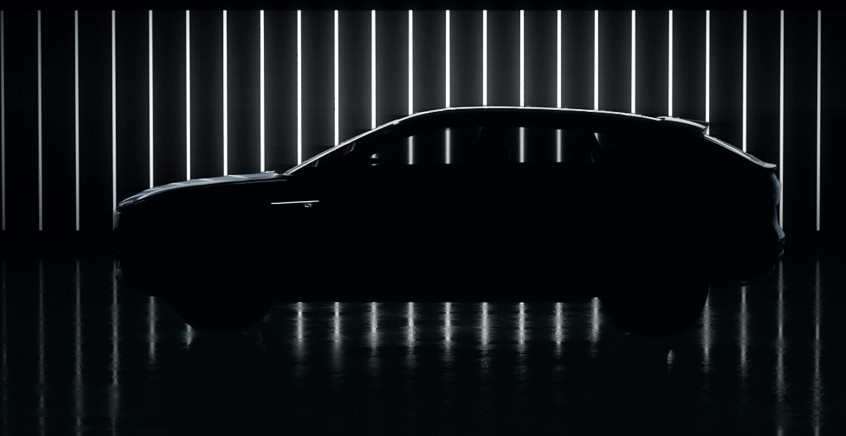 General Motors ha salso added 3,500 new EV charging plugs throughout its U.S. and Canadian facilities. This will triple the amount of charging locations that GM currently provides.
"This is another step down the path to making EV ownership easier for everyone, especially for our own employees," said Mark Reuss, GM president. "Charging infrastructure is crucial to wider acceptance of EVs, and we'll continue to do everything we can to improve it, both for our employees and for all our customers. We encourage other companies to do likewise."
GM will prioritize charging installation sites based on employee need and will work with charging infrastructure companies to begin installing the charging locations starting in late 2020. GM employees will have access to Level 2 charging, ideal for efficiently charging EVs throughout a workday. Level 2 chargers can charge the current Chevrolet Bolt EV model up to a speed of 25 miles every hour.