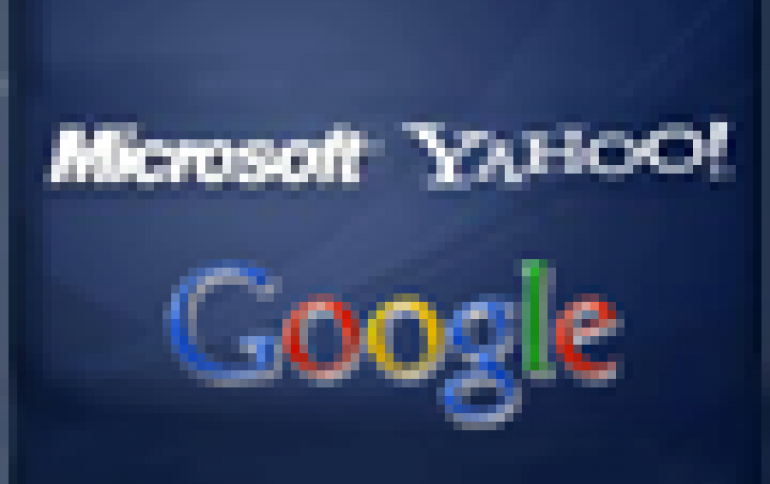 Google To Finance Yahoo Bidders
Google has reportedly spoken to private equity firms about possibly helping them finance a deal to buy Yahoo, The Wall Street Journal reported on Saturday, citing a person familiar with the matter. However, although Google and partners have held preliminary discussions but have not come up with a formal proposal, and Google may end up deciding not to pursue a bid, the paper added.
Representatives of Google have not commecnted on the report.
Google could be interested in selling some advertising across Yahoo's websites. However, any potential deal between the two biggest Internet companies would arouse antitrust scrutiny.
Microsoft is also considering financing part of a bid for Yahoo by a private equity firm, the WSJ added.
Last month
Yahoo fired
CEO Carol Bartz and has been seeking for a new CEO. Ms Bartz had made significant changes to the management team and cut jobs to save on costs. She also shifted the focus of the traditionally search-oriented firm towards more personalised content. However, Yahoo! had not seen enough of a turnaround under Ms Bartz's leadership, since the company has has failed to make significant strides in search and social networking.