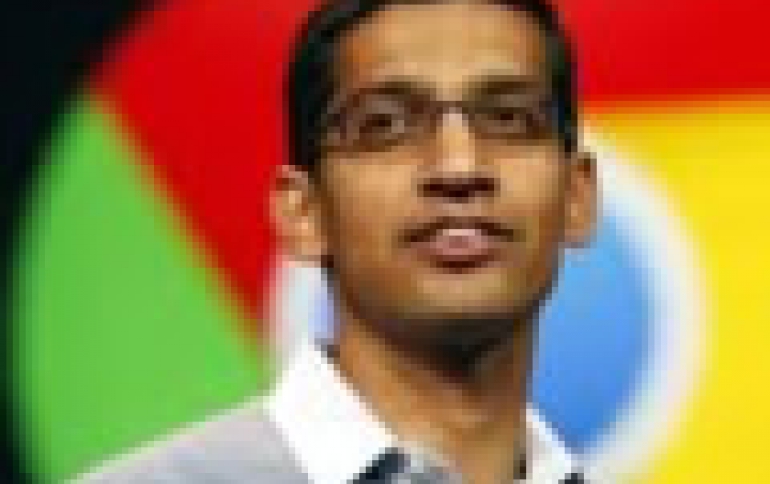 Google's Pichai to Become Head of Product at Google: report
Sundar Pichai, Google's senior vice president of Android, Chrome and Apps, has been put in charge of the Internet company's products. The executive will have oversight over products such as search, maps, Google+, commerce, advertising and infrastructure, a Google spokesman told Reuters, confirming a Friday night report by Re/code.

YouTube, Google's popular video website, will continue to report directly to Page.

Google's core search and advertising units generate the bulk of the company's revenue.

India-born Pichai joined Google in 2004. He is expected to continue to lead Google's Android and Chrome software operating systems as well as Google's Apps business.

The consolidation of divisions under one leader could help Google unify its business across the board rather than have Android, Chrome, and the rest operate as individual entities.