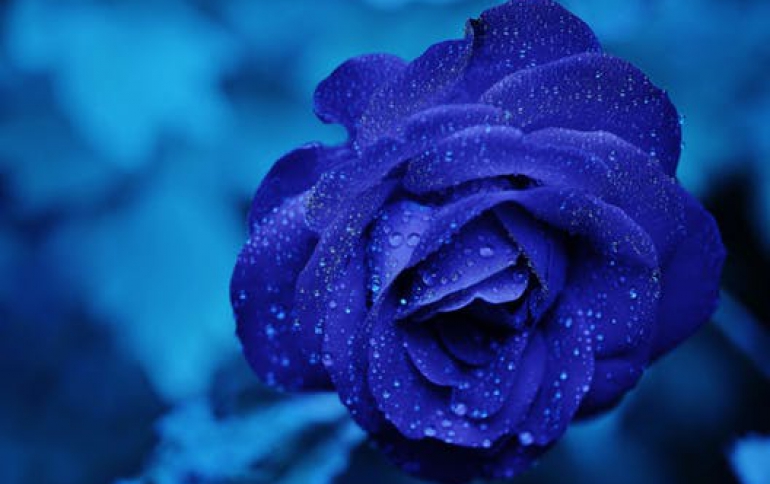 Green light for Bluetooth: Faster speed debuts
The Bluetooth Special Interest Group today launched Enhanced Data Rate (EDR) Bluetooth, which permits speeds up to 2.1 Mbps?three times faster than the 721 kbps that current devices can manage?while maintaining backward compatibility. Simultaneously, chipmaker CSR (Cambridge Silicon Radio) announced silicon supporting the new data rate.
Your first question might be: Who needs faster Bluetooth? In introducing Bluetooth EDR today at the WiCon World show in Amsterdam, the Bluetooth SIG is arguing that the faster rates are becoming necessary. Users are now asking PCs to support higher numbers of Bluetooth peripherals simultaneously, including mice, keyboards, audio and telephony headsets, and mobile phones. Meanwhile, mobile users increasingly need to download large image files from their mobile-phone cameras. A 1-Mbyte image that takes 12 seconds to download over Bluetooth 1.2, the group points out, would take 4 seconds to download over Bluetooth EDR.
Moreover, the group emphasizes, Bluetooth EDR equates to a significant power-consumption advantage for mobile devices: Transferring a given amount of data in one-third as much time translates into a big reduction in battery-sucking radio activity.
Bluetooth EDR achieves the higher data rate by making a move from the GFSK (gaussian frequency shift keying) modulation used in Bluetooth 1.2 to PSK (phase shift keying). Existing Bluetooth devices will be able to work with EDR devices because the spec still uses GFSK for packet headers, uses the same process for link establishment, and sticks with the same packet timing and structure. In fact, the symbol-transmission rate of 1 megasymbol per second also remains unchanged. PSK simply allows each symbol in the packet payload to carry more bits.
CSR's BlueCore4, which supports Bluetooth EDR, is now sampling to the company's major customers and will be available in two variants. BlueCore4-External features external flash memory and targets applications such as PCs. BlueCore4-ROM, featuring a smaller footprint and embedded memory, targets phones, headsets, and other cost-sensitive, mobile applications. The external offering will be available in volume in September. The ROM version will begin sampling in Q3 and enter mass production in Q4. Prices will range from $3 to $6 in volume.
CSR and the Bluetooth SIG both expect that the higher data rate will make Bluetooth viable in new applications. For example, the SIG asserts that Bluetooth EDR will suffice for connecting speakers in 5.1-channel home-theater systems, will ferry print jobs to high-speed laser printers (Bluetooth 1.2 is pretty much limited to inkjets), and will find use in phones that fuse cordless and cellular connectivity.
Speaking of the latter, CSR also announced today that it has developed such a "converged" phone with help from IVT, a provider of Bluetooth software and products. The phone, which the companies are demonstrating at WiCon World, is a GSM model that becomes a Bluetooth cordless phone when it comes into range of a Bluetooth-equipped access point in a home or office. That access point, in turn, connects to a landline, thus reducing call cost. The phone can both initiate and receive fixed-line calls when it's operating within Bluetooth's circa-100-meter range from the access point. The current reference design relies on Bluetooth 1.2, but CSR hints that Bluetooth EDR would allow such phones to handle data transmissions along with phone calls.
In other Bluetooth news, Royal Philips Electronics announced "SiP" (system in a package) devices for Bluetooth and 802.11b that are intended to operate at the same time in small products. Because both wireless technologies use the same frequency space, they can have difficulty coexisting?especially in the cramped confines of a small, mobile product. Philips says its new devices contain both software and hardware tailored to allow both links to operate effectively at the same time.
The company also boasts that the devices offer high integration and low power consumption. Both products will begin sampling in July and enter mass production in Q4. In high volume, the 802.11 component will sell for less than $10 and the Bluetooth component for less than $4 (flash version) or $3 (ROM version).
And finally, two random data points from the WiCon World show: The Bluetooth SIG reports that Bluetooth shipments have now reached 2 million units per week worldwide. And more than 150 million units have shipped so far, the group adds.
From EDN.com