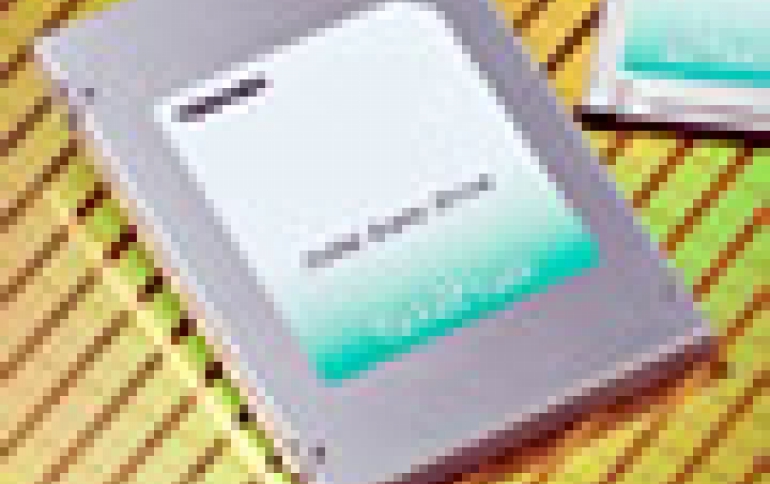 Higher-capacity, 34nm SSDs to Appear in Sept 2009
Both Intel and Toshiba plan to stimulate their NAND flash memory business in 2009 by expanding their Solid-State Drive (SSD) business in 2009. Toshiba plans to expand its business by entering the server market including enterprise applications. The goal is to strengthen SSDs as a storage device business together with HDD servers, the company's president Atsutoshi Nishida announced in the 29th of January.
As the number of manufacturers of NAND flash memory with stable supply capabilities is already limited, the company will strengthen its position as a dominant player in the NAND market, Toshiba said.
Toshiba announced that it has acquired some needed production equipment from its NAND memory manufacturing JV with SanDisk. More than 20 percent of the joint ventures? capacity will be transferred to Toshiba.
The move is part of Toshiba's actions to improve profitability. Toshiba forecast a record annual loss as the global recession worsens the industry glut and drives down prices.
Toshiba will also enhance productivity and will promote its 43nm and 32nm lithography. By the end of March 2009, more than 90% of the company's SSD drives will be manufactured using the 43nm technology, while the first 32nm SSDs will appear in September 2009.
Intel will also move to the 34nm process technology in Q4 2009. According a roadmap nabbed by
VR-Zone
, the company has plans to broaden its SSD line with higher capacity.
The roadmap says eight 34nm X-series SSDs will roll out in the fourth quarter. Capacity-wise, Intel will supposedly introduce 80GB, 160GB, and 320GB drives in its mainstream 2.5" X25-M series. The same capacities will be available in a refreshed 1.8" X18-M series, while Intel's single-level-cell-based X25-E series will only reach up to 128GB.
The roadmap also indicates that Intel will use the successor of the Turbo Memory technology for the first quarter of 2010. The roadmap describes this product as "Braidwood Integrated Non-Volatile Cache," and it names 4GB, 8GB, and 16GB variants.