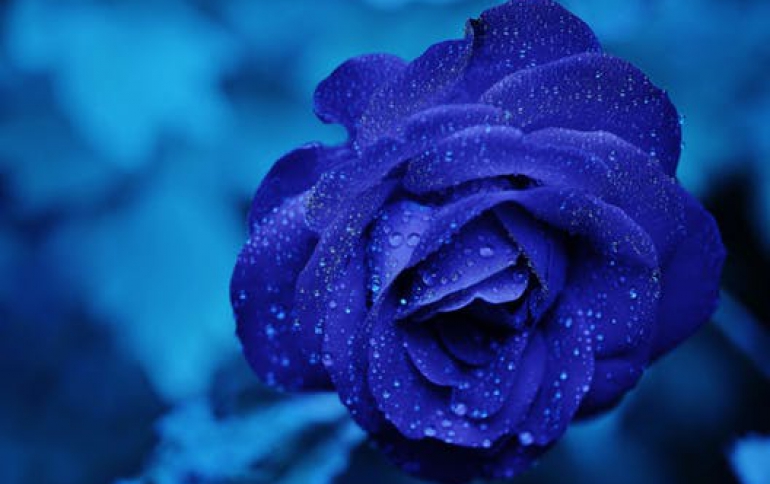 Hitachi introduces two new HD drives to its product family
Hitachi announced two new additions to its hard disk drive (HDD) family with the unveiling of the 3.5-inch DK32EJ and 2.5-inch DK23DA product lines. The DK32EJ doubles the current industry standard for 1-inch high drives with an available storage capacity of 147.8GB, staking claim as the highest capacity 10,000 RPM 3.5-inch enterprise class drive. The 2.5-inch DK23DA offers a maximum storage capacity of 40GB while providing shock protection and Fluid Dynamic Bearings (FDB) technologies that make for more reliable, more robust and quieter operation. With these two new storage components, Hitachi continues to maintain its technical edge in today's competitive landscape, while providing manufacturers the ability to construct more powerful storage systems in less space.

The DK32EJ will be available in both Ultra 320 SCSI and 2Gb FCAL, Hitachi's fifth generation of fibre channel interface drives for OEM customers in Q2 of 2002. The DK23DA is currently available in ATA100 interface.

DK32EJ

Hitachi's DK32EJ hard drive is configured with a five-disk, ten-head design, a conservative configuration that allows Hitachi to transition into production, as was done with the previous generation 1-inch high 73GB drive family. With an areal density of 30 Gb/sq inch, the DK32EJ provides the customer with an outstanding enterprise storage solution that maintains a low power consumption level of 11 watts, well within today's standards.

"With the advent of our new 3.5-inch hard disk drive, the DK32EJ, Hitachi continues to set the bar in the storage technology arena," said Hal Malone, director of sales and marketing, 3.5-inch HDD, for Hitachi America, Ltd. "Thanks to our depth of technological resources, advanced research labs and vertical integration we are able to maintain our leadership position at the forefront of the industry."

The DK32EJ features a maximum sustained data transfer rate of 66 MB/s, a 17 percent increase compared to Hitachi's previous models. The transfer rate, combined with a rotational speed of 10,025 RPM, allows customers to access data more quickly and efficiently. Also, the DK32EJ again incorporates a load/unload technology that allows the drive to achieve a non-operational shock specification of 250G at 2 ms.

In addition to the 147.8 GB drive, other members of the DK32EJ 1-inch high 10,000 RPM family include 73.9 GB and 36.9 GB capacity drives, all of which incorporate S.M.A.R.T. technology. The DK32EJ hard drive is an excellent solution for today's applications that have high data processing requirements, such as SAN's, NAS, RAID, data mining, A/V, server and other high-end applications. Hitachi offers an optional 16MB buffer, which will provide enhanced performance in certain applications. The 1,200,000 MTBF of the DK32EJ meets the industry expectation for high reliability.

DK23DA

Applying the latest high-density recording technology, Hitachi's 2.5-inch DK23DA hard disk drive is configured with one to two-disk, one to four-head layout, depending on the capacity. The DK23DA features glass media and load/unload technology in addition to shock sensor technology, which offers added protection to the drive in less than ideal shock or vibration conditions. Furthermore, each member of the DK23DA family incorporates Fluid Dynamic Bearings (FDB) in the spindle motor that allows for quiet operation and improved shock characteristics. These features enable the DK23DA to employ a non-operating shock tolerance of 800G at 1ms, and an operating shock tolerance of 180G at 2ms.

"Hitachi strives to offer our customers the most reliable, highest capacity, highest performing drives available," said Tom Barrett, director of HDD engineering and 2.5-inch marketing. "With our latest line of 2.5-inch hard disk drives, Hitachi continues to raise the standard in industry storage and meet the increasing demands of our customers. This drive is a proof-point to our tradition of excellence and innovation."

In addition to the 40GB model, the DK23DA family includes drives with storage capacities of 30GB, 20GB and 10GB, providing the user with a wide variety of storage options.

Hitachi's DK23DA features a low power consumption measuring 0.65W idle and 0.25W in standby mode. The DK23DA also includes 20GB disk platters and 33Gb/sq inch areal density, both 33 percent increases over the previous generation, along with a disk rotational speed of 4,200 RPM.

While ideal for notebook and other mobile applications, the DK23DA is also a great solution for other applications that require a small form factor, low power consumption, high shock resistance and low acoustic noise.