How to create a Mesh Wi-Fi Network!
5. Conclusion
Creating a Mesh network requires devices from the same manufacturer that will be placed around your office/home to synchronize and start delivering great performance. At our office we wanted to upgrade the WiFi coverage so we asked from EnGenius to provide us with two devices that can work together in Mesh mode. The ECW130 is an entry-level Access Point that costs around $169 and supports most EnGenius features, including the EnGenius Cloud which is a powertool for users.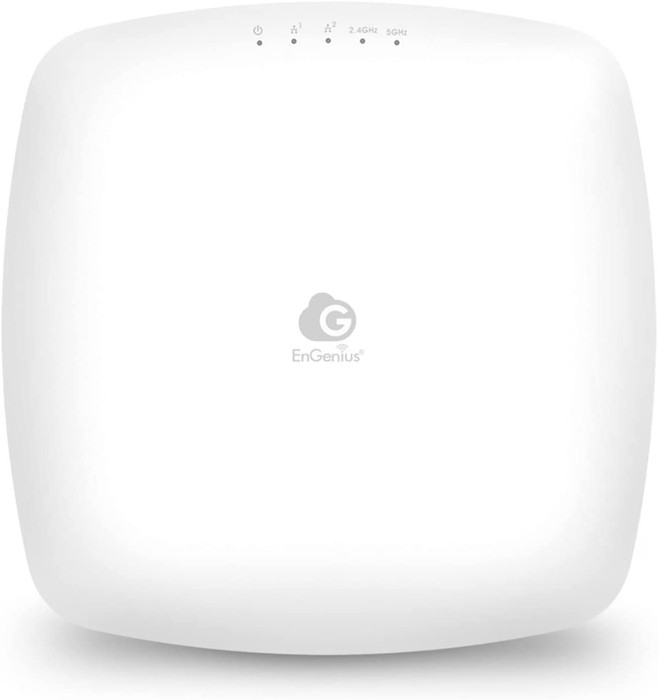 The ECW215AP is priced higher and has many different connectivity options for users that we previously analyzed. Both products are really simple to install /work with them, in a few minutes you will have them working together and working in Mesh mode at the wireless band you will select (2.4G or 5G). The powerful EnGenius Cloud helps you set even more in-depth setting you can imagine and control your devices around the world.
As per performance, while it's hard to exactly measure this, we did get a perfect WiFi signal at all the distance corners of our office, that is after all the main purpose of a Mesh network, is to provide the best possible signal at all cases without changing WiFi ID or interruptions. Users can add up to 8 different Access Points strategically placed to further boost/extend the WiFi network, by simply using PoE cables or a DC12V power adapter (not included in any EnGenius product).
Overall we were very pleased with the easiness of the EnGenius product, the support of the EnGenius Cloud platform, the automation of firmware updates that boost performance/features, and most of all security. Both devices are armed with Qualcomm processors and can handle many different connections for your office/house use. We do believe that EnGenius made a perfect product for entry-level users who wish to pay something extra to enter a serious EcoSystem that has true software/hardware support and constantly updates the software of all devices to get the most out of them. Mesh network creation is really simple with EnGenius products, just a click away and everything is set and ready, don't be afraid anymore, take the step and improve your WiFi network now!