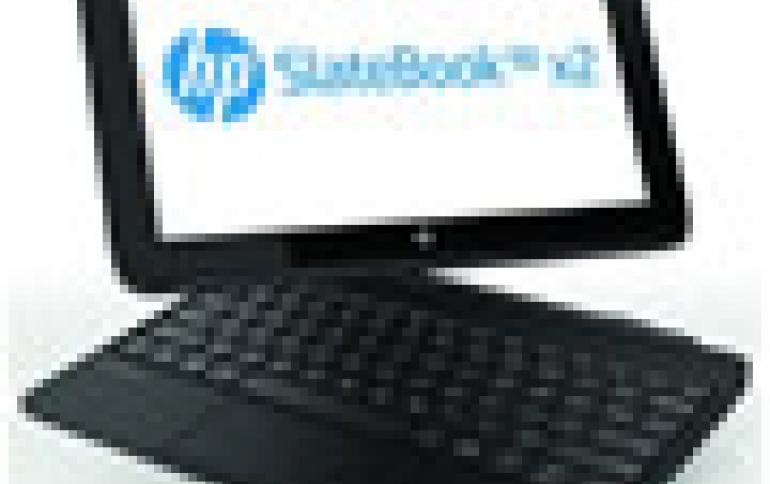 HP To Release Its Second Android x2 Laptop
Hewlett-Packard is adding Android OS to its latest laptop-tablet hybrid - the SlateBook X2 - set for release this summer. The hybrid has a detachable 10-inch screen that can independently function as a tablet. It is actually following the Envy x2 design and adds Android 4.2.2 and Nvidia's Tegra 4 chip inside a 10.1-inch hybrid.

Nvidia's Tegra 4 is a quad-core chip based on ARM's Cortex-A15 design and features 72 GPU (graphics processing unit) cores and supports up to 4GB of memory.

The hybrid's display has a resolution of 1920 x 1200 pixels. The device can offer roughly 12 to 14 hours of battery life via two batteries, one of which is in the tablet, and the other in the keyboard dock. The dock has USB slots to attach peripherals or more storage.

The Split X2 runs on third-generation Intel Core processors and will come with 64GB of storage standard.

Targeting students and Android device users, the HP has made some changes to the Android OS, which is typically used in smartphones. The company has changed the user interface and has also added features like a file manager so users have better control of the file system. Users will be also able to create Microsoft Office-compatible documents and presentations. The keyboard dock has specific Android buttons.

The SlateBook x2 is expected to be available in the U.S. in August with a starting price of $479.99.