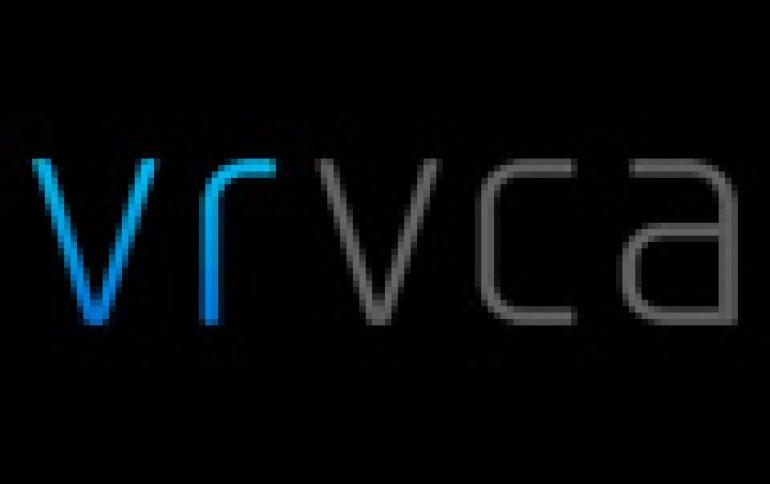 HTC Joins Investment Firms to form VR Venture Capital Alliance
HTC has teamed up with 28 venture investment companies, including Sequoia Capital and Matrix Partners, to form the Virtual Reality Venture Capital Alliance (VRVCA) to promote the development of the global VR industry and its ecosystem. The alliance aims to solicit total capital of up to US$10 billion to explore and facilitate investment activities within the VR industry and VR startups.
HTC did not release a timetable for the planned fund-raising.
"We are extremely excited to have brought together so many of the world's top investors to form this global VR consortium," said Mr. Alvin W. Graylin, China Regional President of VR at HTC. "This is the first time such renowned VCs are joining hands at this scale to drive the future of a new industry, rather than competing to find the best deals for themselves. The disruption potential of VR on the world is hard to ignore, and the VRVCA itself is a form of innovation in the financial industry to deal with its impact."
Mr. Xi Cao, Managing Director at Sequoia Capital said, "We have been very interested in the VR industry for a long time. It is a pleasure to join the VRVCA and we believe it will give us unique access to the VR ecosystem and help us find the best investment opportunities in this space." Sequoia Capital was amongst the early investors in Apple, Google, Alibaba, etc.
In addition to investing in fast growing startups through the VRVCA, HTC's Vive X Global VR Accelerator Program and associated $100 million fund launched in April will soon announce its first batch of cohorts in July. According to HTC, the program has received nearly 1200 applications from 30+ countries around the world, with approximately half from China. Applications received range from hardware to software, from content to technologies. Accepted applicants will receive four months of training and support in the Beijing, Taipei or San Francisco locations and is expected to deliver usable product upon graduation in October. Applications to Vive X's second batch will be accepted starting November and the program will kick off in January 2017.
Vive X and VRVCA invested startups have access to the Vive Port, HTC's VR application store. Vive Port has been available to Chinese users for two months and has launched approximately 100 VR titles. This summer, Vive Port will be ready to expand to additional countries and will also start to include mobile VR content.
HTC is already shipping the $799 Vive, its first virtual reality headset.
Once a huge player in smartphones, HTC has seen its market share dip and losses mount amid intense competition from Samsung, Apple and a host of Chinese rivals.