HTC Unveils New Vive Cosmos VR Lineup, 'Project Proton' Prototypes
HTC is expanding its range of virtual reality headsets today with new variants of the Vive Cosmos, and disclosed that it develops the next-gen lightweight headsets, under the title "Project Proton."
The original $699 Cosmos is a high-end PC-powered system that used inside-out tracking and promised the ability to swap out removable faceplates. HTC has relased new faceplates in the updated Cosmos lineup, with the headset itself remaining unchanged.
Every Vive Cosmos product (including the original launched last year) features the same display, with 2880 x 1700 combined pixel resolution - an 88 per cent increase over the original Vive, notes HTC.
"Vive Cosmos is truly the most versatile headset yet. From consumers just discovering VR for the first time to the demanding business user, Vive Cosmos offers stellar quality, comfort, and the ability to evolve VR and XR journeys over time – from changing faceplates to adding options like wireless," said Yves Maître, CEO at HTC.
The new lineup includes the Cosmos Elite. It comes with a faceplate that works with external tracking and also includes two Lighthouse base stations — in other words, sensors outside the headset detect its movement, as well as that of the controllers. HTC says that the Cosmos Elite as its new option for advanced PC VR games like Pistol Whip and Superhot.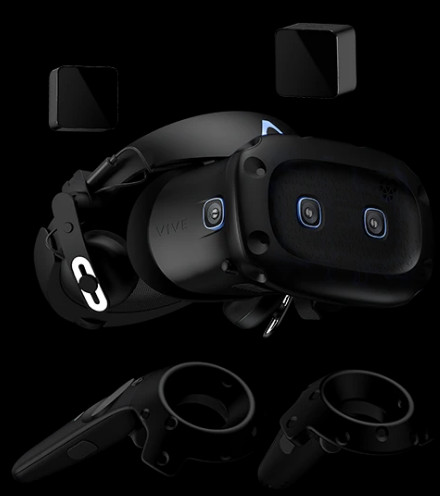 This headset can be used with Lighthouse external tracking base-stations for greater accuracy. HTC says the Vive Cosmos Elite supports the full Vive ecosystem of peripherals including the Vive Tracker.
When you buy the Vive Cosmos Elite bundle for $899 USD in Q1 you will get the HMD base with pre-installed External Tracking Faceplate, 2x SteamVR base stations, and two Vive controllers. HTC says the external tracking faceplate can be used with base station versions 1.0 or 2.0. Pre-orders open on Monday 24th Feb 2020. Meanwhile, the Vive Cosmos Elite faceplate will be released as a stand-alone accessory for $199 in Q2.
The new Cosmos Play features a total of four inside-out cameras. HTC is designing it for entry-level experiences.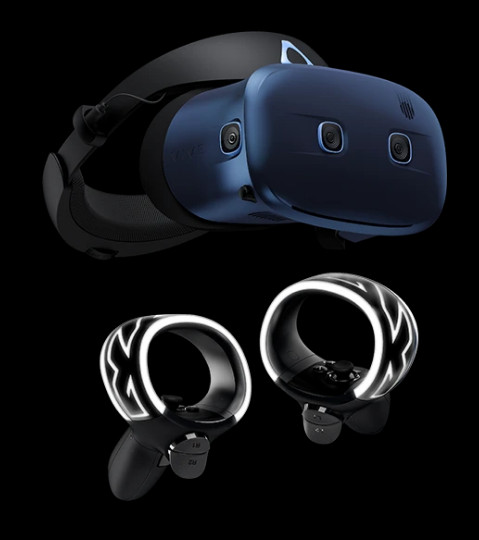 The Cosmos Play faceplate isn't going to be for sale separately as it is at the bottom end. Rather the existing standard Vive Cosmos's faceplate with six-cameras for superior tracking will be made available as a second rung upgrade. As a reminder the regular Vive Cosmos is available today for $699 / £699 GBP. The regular faceplate will be released in Q2 for $199.
The Cosmos XR 's faceplate includes "high-quality XR passthrough cameras" that allow you to see the real world through the headset with a wide field of view, enabling high-end augmented reality applications.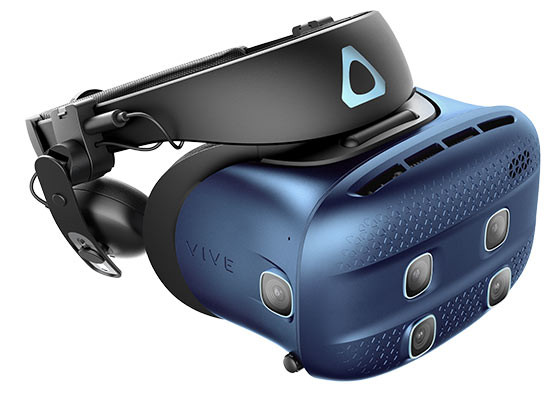 The hardware delivers "a near-complete passthrough field of view that utilizes the majority of the VR display (up to 100 degrees FOV) to integrate real-world and virtual content," says HTC, describing its most compelling feature.
Cosmos XR products will arrive as a dev kit in Q2 this year.
Project Proton
Along with the addition of a couple of key SKUs to the Cosmos lineup, HTC is also filling is showing off a concept headset.
There are two versions of the product being floated — an all-in-one, with all of the processing happening on board, and an "all-in-two," which finds it tethered to a device like a smartphone.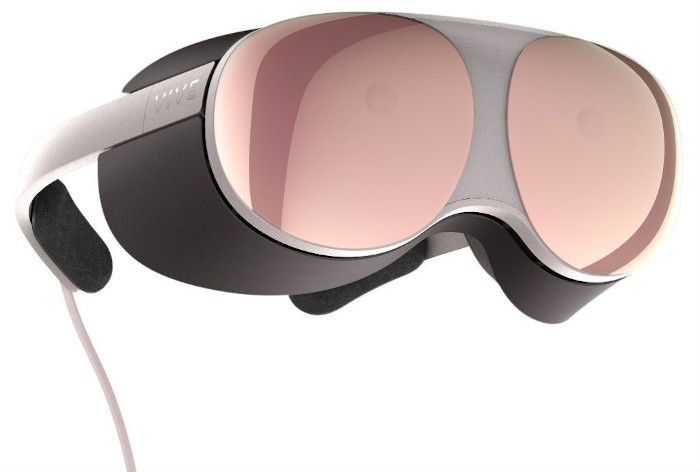 These next-gen lightweight headsets look more compact than the current crop of VR devices.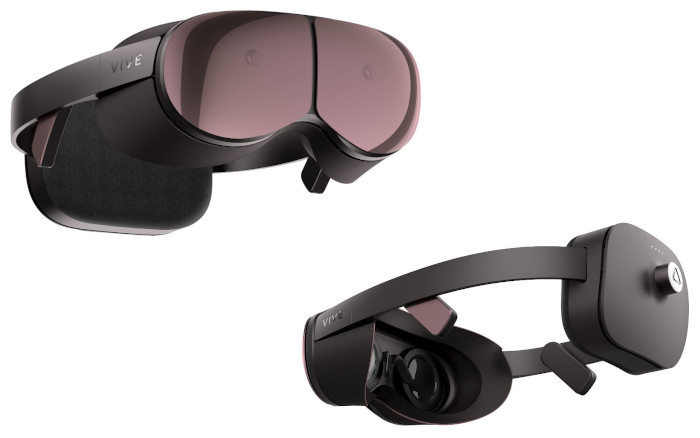 Both new headsets appear to feature stereo front-facing cameras which are likely for inside-out tracking, though it's also possible that these will be used for passthrough view of the outside world.
The Proton AIO's processing unit appears to be housed on the back of the head strap, which further reduces the size of the visor while offering a better weight distribution.
HTC stressed that the Proton is still in development, so there aren't specs, a price, or even a final form factor. It currently uses a pointer-style controller, not fully tracked motion controllers like the Cosmos.