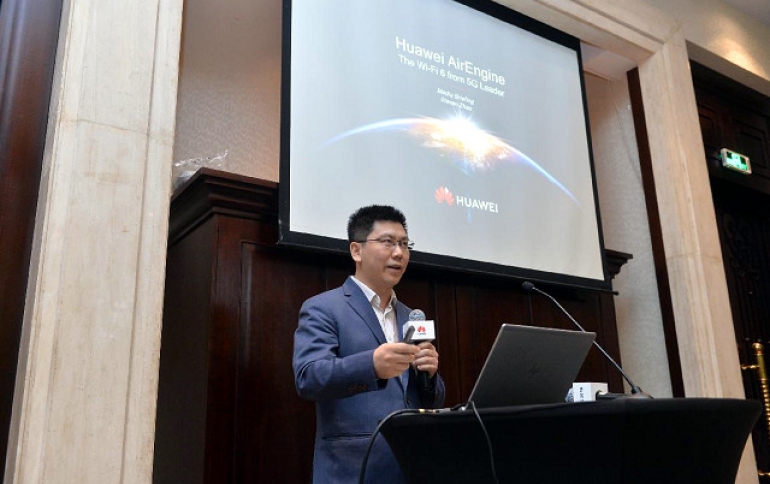 Huawei Unveils AirEngine as New Wi-Fi Brand, Releases Wi-Fi 6 Products
At the Huawei Global Analyst Summit 2019, Huawei announced AirEngine as its new Wi-Fi brand, which will be applied to its full series of enterprise-class Wi-Fi 6 products.
Huawei says that AirEngine builds on technical strengths originating from Huawei 5G smart antenna technology and intelligent application acceleration technologies, and achieves intelligent optimization for service continuity. AirEngine can also accommodate new applications such as 4K and VR.
At a media roundtable, Kevin Robinson, Vice President of Marketing for WFA, shared the latest Wi-Fi 6 industry developments and forecasts and gave insightful ideas about the impact of Wi-Fi 6 on enterprises' digital transformation. "We appreciate Huawei's great contributions to the development of Wi-Fi 6, from standards and prototypes all the way to commercial use. WFA believes that 2019 will be the year of Wi-Fi 6 commercial use, and it will launch a Wi-Fi 6 certification program in the third quarter of 2019."