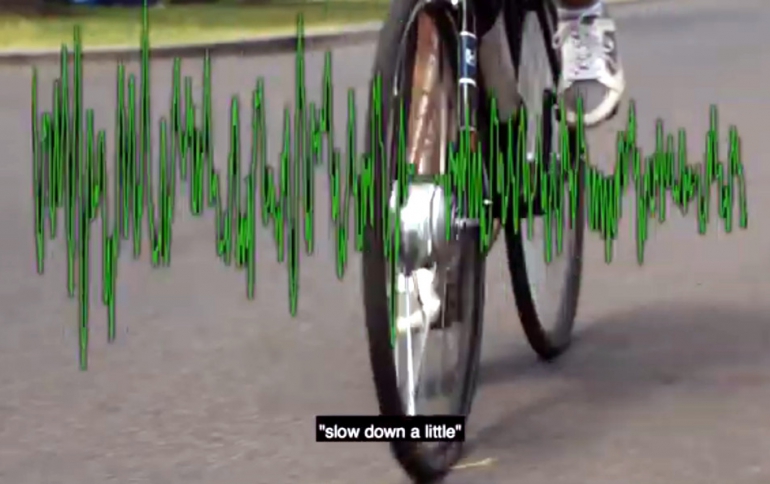 IBM's Ari Smart Bike Helps You Catch Green Lights
Research between IBM Research-Australia and RMIT University's Exertion Games Lab has resulted in the development of "Ari," a smart e-bike that allowes humans and bikes to work together to catch more green lights.
Ari used artificial intelligence (AI) and the Internet of Things to assist the rider to regulate the speed and cross traffic lights on green. Using traffic data and green wave modeling provided by Victoria's road and traffic authority, VicRoads (Australia), teh researchers trialed the e-bike in real traffic conditions on Melbourne's streets.
To achieve this, they calculated the optimum speed required to have the greatest chance of crossing all lights on green at the test location — which happens to be 22km per hour. They then programmed Ari to assist the rider to meet this reference speed. The e-bike assisted the rider physically by increasing engine support to accelerate, and cognitively by whispering "slow down a little" via bone-conducting headphones, which left the rider's ears uncovered in order to safely navigate the environment.
"The project is an example of how advances in AI and the Internet of Things in everyday objects could have implications in many aspects of our day-to-day lives," the researchers said.
This research is also important as it explores a new type of interaction between human and computer (and machine), where the computer does not replace the user's exertion (i.e. it is not a motorbike that replaces pedaling), but instead it can physically and cognitively support the rider, offering opportunities for partnership.
Real-world applications of the e-bike technology could depend on per-country traffic light data access. "Currently, there are no plans for exploration. However, what we can do now with the learnings from this experiment is inform the design of the user and AI system partnership, specifically in contexts where screens like smartphones are not needed, as they can be an obstruction to the user while moving, "the researchers added.