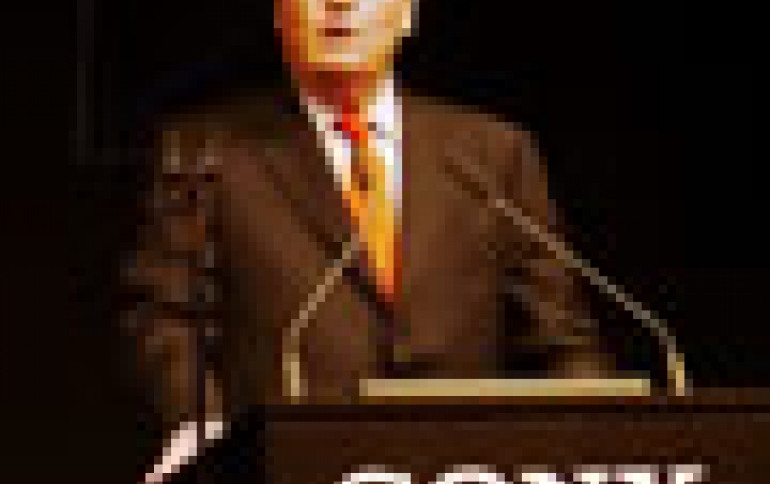 IFA: Ultra-thin VAIO X Notebook by Sony
Sony announced the Vaio X series at IFA 2009 in Berlin, the company's ultraportable laptops that are expected to become available after the introduction of Microsoft's Windows 7 operating system. Although Sony did not provide many technical details of the new system, the showcased engineering model was 14mm thick and its weight was about 700g. At the exterior, the X-series boasts a carbon-fibre chassis, coupled with an aluminum keyboard and a choice for both a glossy- and matte-plastic finishes. VAIO x will also have wireless WAN access connectivity through 3G networks. Due to its very thin profile, the new noteboks are expected to be powered by the energy efficient Atom CPUs from Intel, rather that the Core series of CPUs. Sony's prototype had a 11" LCD display, an SD/Memory Stick slot, two USB 2.0 ports, LAN and VGA interafces.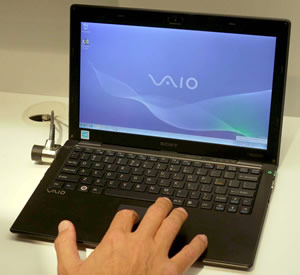 The specifications aren't yet final, according to Sony, which means that the ultraportable could be featured with a more potent CULV platform.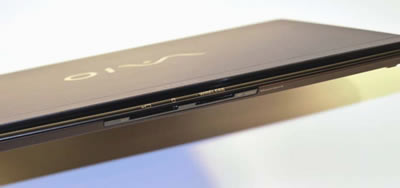 3D Home in 2010
At the same press conferencem a press conference Sony announced plans to lead the way in delivering new 3D viewing experiences by bringing 3D to the home in 2010.
Sony's 3D compatible "BRAVIA" LCD TVs incorporate frame sequential display and active-shutter glass systems, together with Sony's proprietary high frame rate technology to enable the reproduction of full High Definition 3D images, and will form the centerpiece of Sony's 3D entertainment experience for the home.
In addition to 3D compatible "BRAVIA" LCD TVs, Sony will also develop 3D compatibility into many more of its devices, such as Blu-ray Disc products, VAIO and PlayStation 3, to provide a multitude of ways in which 3D content - from 3D movies to stereoscopic 3D games - can be enjoyed in the home.
Embracing the "make.believe" (make dot believe) philosophy, which signifies the company's ability to turn ideas into reality, Sony will strive to further enhance synergies across its group companies. Sony will leverage its wealth of technology and engineering resources spanning both professional and consumer markets to bring the optimum 3D viewing experience to the home, from 2010 and beyond.