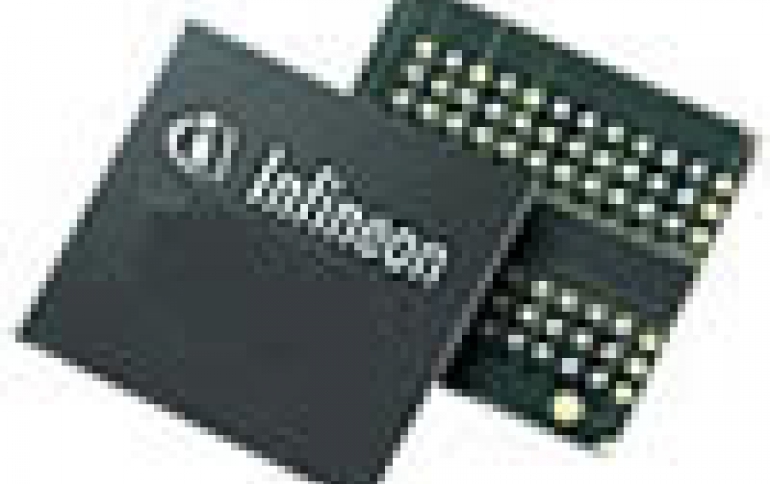 Infineon and GLOBALFOUNDRIES To Produce 40nm Embedded Flash Process Technology
Infineon Technologies and GLOBALFOUNDRIES today announced a joint technology development and production agreement for 40 nanometer (nm) embedded flash (eFlash) process technology. The cooperation will focus on technology development based on Infineon's eFlash cell design and manufacturing of automotive and security microcontrollers (MCUs) with 40nm process structures. Production of the next generation 40nm eFlash MCUs will take place at different GLOBALFOUNDRIES sites, initially in Singapore with subsequent transfer to its site in Dresden, Germany.

"Next generation embedded Flash microcontrollers with 40nm process structures will further enhance our competitive strength in the automotive as well as chip card and security markets," says Arunjai Mittal, Member of the Management Board of Infineon Technologies.

This agreement with GLOBALFOUNDRIES is consistent with Infineon's strategy to engage in technology co-development for CMOS-based technologies in 65nm and below. Process and product qualification for security microcontrollers is planned for the second half of 2015. Automotive microcontroller production start is scheduled for the first half of 2017.

Infineon and GLOBALFOUNDRIES have already a relationship in development and manufacturing, including joint development and manufacturing of CMOS-based low-power mobile phone products.