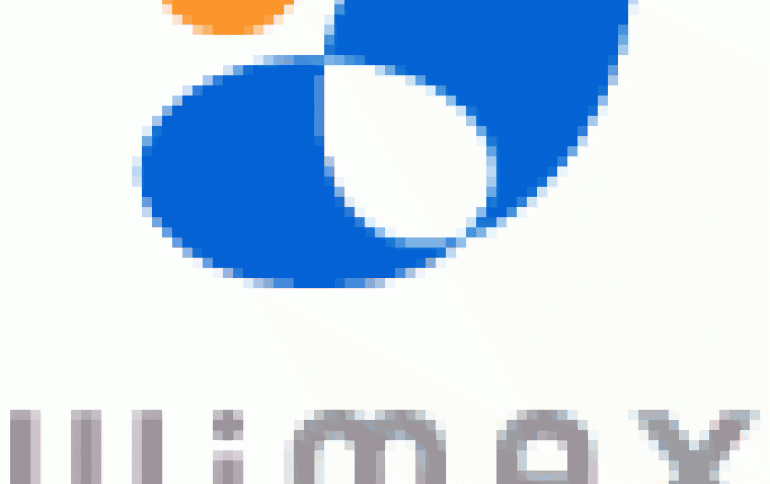 Intel Demonstrates Its First Mobile Wimax Baseband Chip
Intel today announced design completion of its first mobile WiMAX baseband chip. Combined with the company's previously announced single-chip, multi-band WiMAX Connection 2300.

The Intel WiMAX Connection 2300 chipset design was demonstrated during Executive Vice President and Chief Sales and Marketing Officer Sean Maloney's keynote at the 3G World Congress and Mobility Marketplace in Hong Kong.

Maloney showed an Intel Centrino Duo mobile technology-based laptop with mobile WiMAX (IEEE 802.16e-2005), Wi-Fi (IEEE 802.11n), and high-speed downlink packet access (HSDPA) 3G capabilities successfully accessing the Internet at broadband speeds over a mobile WiMAX network.

The completed design of the Intel WiMAX Connection 2300 brings Intel a step closer to an integrated wireless system-on-chip that will help drive WiMAX adoption by maximizing useable space in mobile devices.

With global frequency support for standards-based Wi-Fi and WiMAX, scalable channel bandwidth, and high-performance multiple-antennas, the Intel WiMAX Connection 2300 will help bring about mobile communications and rich content across supported networks anywhere in the world. For the first time, Intel incorporated multiple input/multiple output (MIMO) functionality into the baseband chip to enhance the signal quality and throughput of wireless bandwidth. The baseband chip also employs the same software for Intel's WiMAX and Wi-Fi solutions to help ensure unified management for connectivity.

With the initial Intel WiMAX Connection 2300 chipset design now complete, Intel plans to focus on validating and testing the product, with plans to sample both card and module forms beginning in late 2007.