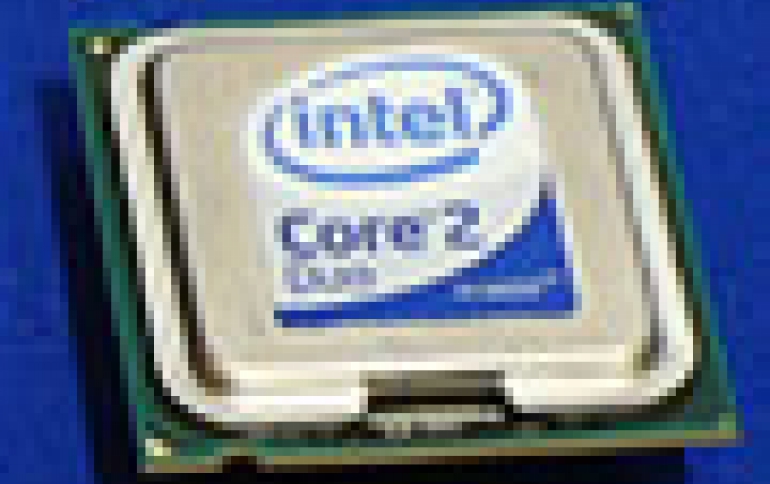 Intel to Further Cut Dual-core Prices in June
Intel will reportedly reduce the prices of its dual-core processors in June, applying more pressure to rival AMD in the CPU market. The information has not been confirmed by Intel yet and it was reported by the hcepc.com web site, citing "first hand information" from industry sources.

The price cut comes just three months after the previous one announced by Intel. Intel has had hinted a price drop in Q3, expecting a second price drop in Autumn. It seems that the production capacity of Intel allows for further price cuts earlier than it was expected, placed for around mid-June.

According to the latest reports, Intel Quad-Core Core 2 Quad Q6600 (2.4GHz/4MB L2 x2/1066MHzFSB) will be further cut to $266, a second drop within 4 months since its release on March. For the original price segment of Core 2 Quad Q6600, now it will be replaced by a new model Quad Q6700 (2.66GHz/4MB L2 x2/1066MHzFSB), pricing at $530.

For the Value segment, Core 2 Duo E4500 will be a new release on July 22. Featuring 2.2GHz clock speed, 2MB L2 Cache and 800MHz FSB, its price is set at $133, while E4400 will further drop to $113.