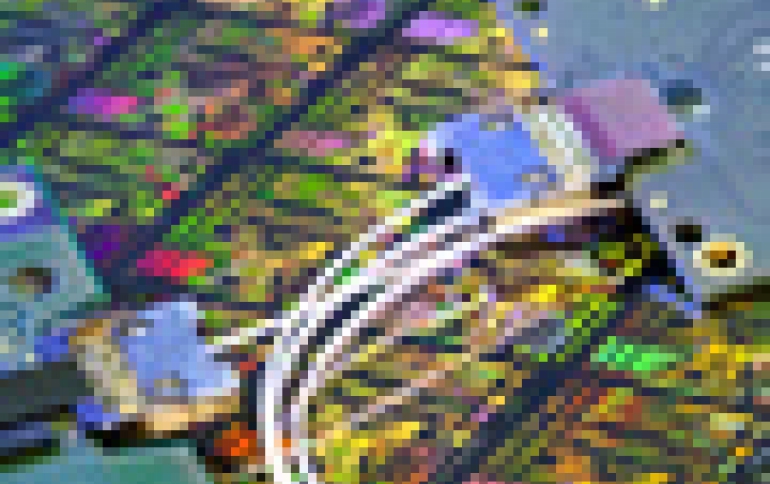 Intel Promises 50Gbps Succesor To Thunderbolt by 2015
Intel is already developing the successor of DisplayPort, Thunderbolt and USB 3.0 external interconnection technologies. The technology will be based on silicon photonics and will be able to transmit data between computers at up to five times the speed of its recently launched Thunderbolt technology. Speaking at a company event in New York, Jeff Demain, strategy director of circuits and system research at Intel Labs, said that the new technology will be able to carry data at up to 50 gigabits per second over distances of up to 100 meters, the
IDG News service
reported.
Intel claims that the technology will be used in PCs, tablets, smartphones, televisions and other products by 2015. Besides the obvious advantages related to data transmission speeds, the technology is also cost-effective as its components will be built using existing silicon manufacturing techniques instead of costly and hard to make devices using exotic materials like gallium arsenide, according to Intel.
At the event in New York Wednesday, Intel showed what it said were working prototypes of the silicon chips used to transmit and receive the laser signals. It also showed mock-ups of the cables that will carry the data.
Thunderbolt, introduced in February, can transfer data between devices at up to 10 gigabits per second. Thunderbolt supports both the PCI-Express and DisplayPort protocols. The new photonics technology should support those protocols as well as others, Intel said. The company sees Thunderbolt to coexist alongside the new technology in some devices.
Last year, Intel
announced
an advance in the quest to use lasers to replace the use of electrons to carry data in and around PCs and servers, a 50Gbps Silicon Photonics Link. The prototype represented the world's first silicon-based optical data connection with integrated lasers. This concept vehicle was composed of a silicon transmitter and a receiver chip, each integrating all the necessary building blocks from previous Intel breakthroughs including the first Hybrid Silicon Laser as well as high-speed optical modulators and photodetectors.
Here is how that prototype was working: The transmitter chip was composed of four such lasers, whose light beams each travel into an optical modulator that was encoding data onto them at 12.5Gbps. The four beams were then combining and output to a single optical fiber for a total data rate of 50Gbps. At the other end of the link, the receiver chip was separating the four optical beams and directing them into photo detectors, which were converting data back into electrical signals.