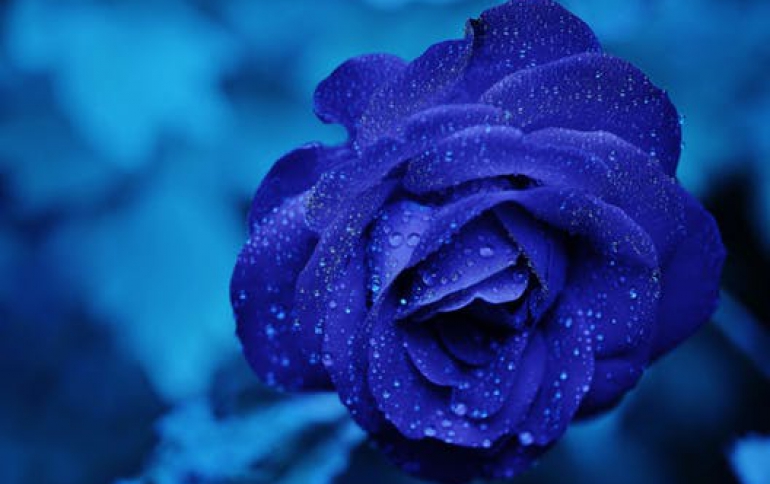 Iomega ScreenPlay HD Multimedia Drive Brings High-Definition Content From the PC to the Home Theater System
Iomega today announced the new Iomega ScreenPlay HD Multimedia Drive, a portable external hard drive that leaves the PC behind, delivering multimedia content to high-definition televisions and home theater systems.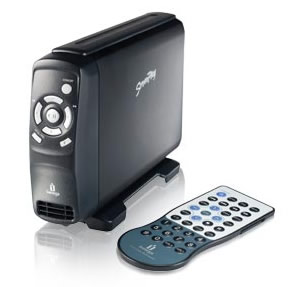 The Iomega ScreenPlay HD Multimedia Drive is a 500GB drive that enables consumers to share high-resolution photos, music, and video clips in the comfort of the living room, without a computer.
The portable ScreenPlay HD Multimedia Drive comes with a remote control for easy navigation and includes both HDMI and component video outputs for displaying high-resolution digital photos and video.
The device weighs 2 pounds and measures a 7.7" x 2.3" x 5", or about the size of a paperback book. Inside the ScreenPlay HD Multimedia Drive is a 500GB 3.5 inch 7200 RPM hard drive formatted with the NTFS file system. Video connection options include HDMI, component and composite video, and SCART (RGB). Audio connection options include composite RCA and coaxial S/PDIF outputs. PC transfers use the USB 2.0 interface. USB, composite video, and component video cables are included.
Using the HDMI or component outputs, the user can choose video settings from 480i/480p/720p/1080i (720p and1080i are achieved through upscaling). Supported media formats include MP3, AC3 (Dolby Digital Encoding), WAV, WMA, MPEG-1, MPEG-2 (AVI/VOB), MPEG-4 (AVI/DiVX 3.11, 4.x, 5.x/XViD) and JPEG.
The drive is designed for use with Microsoft Windows 2000 Professional, XP Home/XP Professional/XP Professional x64, Windows Vista.
The Iomega ScreenPlay HD Multimedia Drive USB 2.0/AV 500GB is now available in the Americas for $209.95. (Price is U.S. suggested retail.) The Iomega ScreenPlay HD Multimedia Drive is expected to be available in international markets in late May for €179.99.