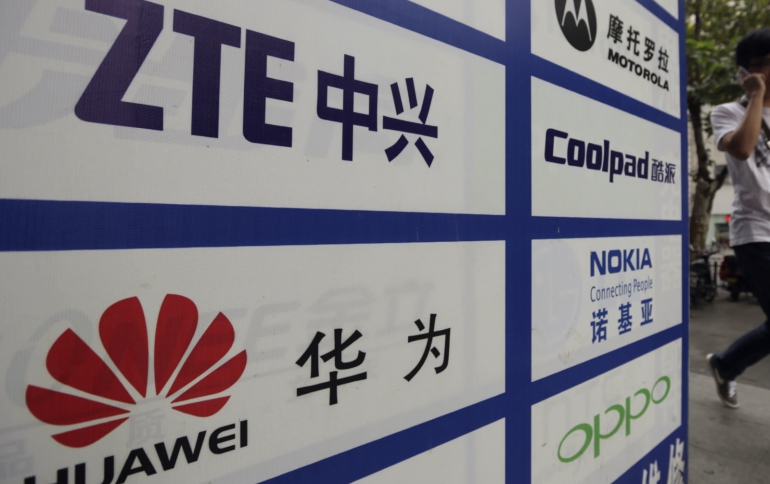 Japan Said to Ban Huawei, ZTE Equipment
Japan is said to ban government purchases of equipment from China's Huawei Technologies Co Ltd and ZTE Corp on security concerns, adding further pressure to the two Chinese tech companies.
Washington and some allies are accusing the two companies of having ties with the Chinese government and could use their networking and communication equipment for spying.
Huawei has already been locked out of the U.S. market and after Australia and New Zealand have blocked it from building 5G networks.
Huawei claims that Beijing has no influence over the company.
According to The Yomiuri newspaper, which reported the news of Japan's planned ban on Friday, the Japanese government was expected to revise its internal rules on procurement as early as Monday.
Japan has been in close communication with the United States on a wide range of areas, including cybersecurity.
Huawei supplies some network equipment to private Japanese telcos NTT Docomo and KDDI Corp.
SoftBank Group Corp has a long relationship with Huawei and has partnered with it on 5G trials.
In the United States, SoftBank's wireless subsidiary Sprint said it no longer sources equipment from Huawei or ZTE. SoftBank is trying to complete the unit's sale to T-Mobile US Inc.
UK's BT Group said on Wednesday it was removing Huawei's equipment from the core of its existing 3G and 4G mobile operations and would not use the company in central parts of the next network.
However, Huawei is said to have already agreed to demands by UK security officials to address risks found in its equipment and software in a bid to avoid being shut out from future 5G telecoms networks, the Financial Times reported on Friday.
European concerns
The European Union should be worried about Huawei and other Chinese technology companies because of the risk they pose to the bloc's industry and security, the EU's technology commissioner said on Friday.
"Do we have to be worried about Huawei or other Chinese companies? Yes, I think we have to be worried about those companies," Andrus Ansip told a news conference in Brussels, days after a top executive at Chinese tech giant Huawei was arrested in Canada as part of an investigation into alleged bank fraud.
Ansip said he was concerned because Chinese technology companies were required to cooperate with Chinese intelligence services, such as on "mandatory back doors" to allow access to encrypted data.
He also said those companies produce chips that could be used "to get our secrets".
Huawei said on it was "surprised and disappointed" European Commission vice-president Andrus Ansip statement. "We categorically reject any allegation that we might pose a security threat," Huawei said in a statement. The company said no government ever asked it to install any backdoors into its devices.
Germany said on Friday it opposed excluding any manufacturers from the planned construction of 5G mobile networks.
Belgium's center for cyber security was considering the possibility of banning Huawei in the country, newspapers L'Echo and De Tijd reported.
$2 Billion in cybersecurity push
Huawei company plans to overhaul its global software systems in response to growing fears in Europe.
According to Bloomberg, the Chinese company will offer to spend at least $2 billion to transform the way it engineers software, instead of merely applying one-off changes and workarounds in response to specific demands from companies and governments.
Company officials will present the details of the software revamp to the British government's National Cyber Security Centre in coming days before it presents it to the public.