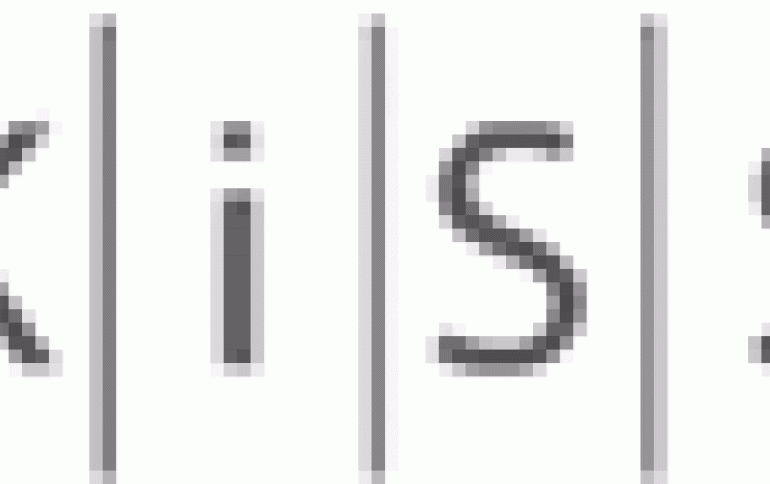 KiSS Technology and CinemaNow demonstrate movie streaming to connected DVD-players at CES
KiSS Technology along with CinemaNow, will demonstrate the first connected DVD-player capable of streaming or downloading Windows Media Video (WMV) content directly from the CinemaNow Web site.
This feature will allow customers to download and view movies in near-DVD quality within seconds, or in some cases view them immediately by using video streaming on the TV.
The introduction of a connected DVD-player is an important step in increasing mainstream consumer adoption of Internet video-on-demand services and represents a significant milestone for KiSS Technology and CinemaNow. With Internet distribution rights to the most extensive and comprehensive collection of film and television content available online, the CinemaNow library contains more than 6,500 feature-length films, shorts, music concerts and television programs from more than 200 licensors including 20th Century Fox, Disney, Lions Gate, MGM, Miramax, Sony and Warner Bros.
?The next great frontier in digital distribution is allowing consumers to download and watch Internet-delivered content on their televisions,? said Bruce Eisen, president of CinemaNow. ?We want it to be as easy as possible for consumers to view CinemaNow-delivered movies in their living rooms, and the new connected DVD-players from KiSS Technology will provide that critical link.?
CinemaNow content is made available in Microsoft?s Windows Media Video 9 Series format and is protected by Microsoft?s Windows Media Digital Rights Management (DRM) software in conjunction with CinemaNow?s PatchBay? technology. Films are distributed via the company?s Web site, www.cinemanow.com, which is currently accessed by more than 1 million unique users per month. Films are available on a pay-per-view, download-to-own and subscription basis, making CinemaNow the most complete and flexible service for accessing movies online.
?Placing control and convenience into the palms of consumers is the key to succeeding in the constantly changing world of consumer entertainment,? said Peter Wilmar Christensen, CEO, KiSS Technology. ?Working with CinemaNow to develop our new connected DVD-player providing consumers with true on-demand capabilities, as well as creating a seamless connected home entertainment unit, enables KiSS? to deliver on demand value to consumers in a tangible setting.? KiSS Technology expects the connected DVD-player ? the DP-600 ? will be available in January 2005.