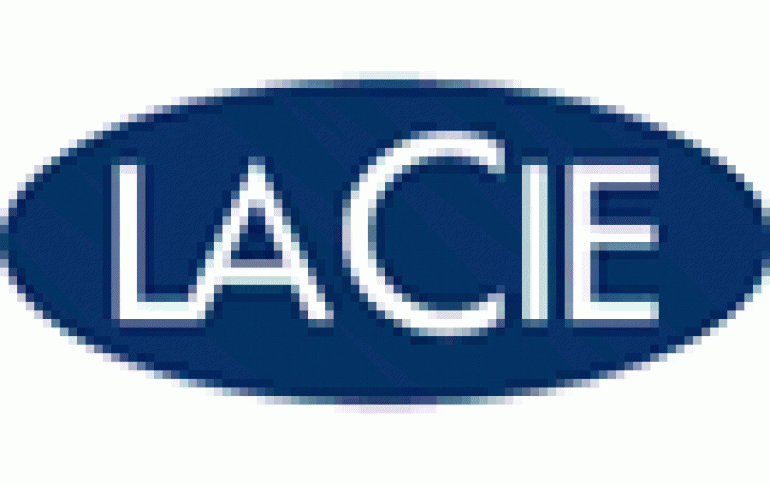 LaCie Updates Its Network Storage Solutions
Today LaCie released an update to NAS OS 2 for its line of network-attached storage (NAS) devices. It features enhanced backup options and easy remote access capabilities for LaCie Network 2 products. NAS-TO-NAS BACKUP

Support for NAS-to-NAS backup lets the LaCie NAS back up another compatible NAS. The LaCie NAS can even be backed up by another NAS, whether it's on the same network or via the Internet. This feature is helpful to create an offsite backup for data protection against theft, fires, floods and other natural disasters. Advanced options let the user encrypt or compress data as well as perform incremental backups to save space.

LACIE MYNAS EASY REMOTE ACCESS

With LaCie MyNAS the user can now access their NAS remotely, a process that takes only 30 seconds to set up. Just create a unique name for the network storage in the NAS dashboard, then access the device on the road with a simple, easy-to-remember web address: mynas.lacie.com/name. This means employees, partners or clients can securely access projects using a web browser or the free LaCie MyNAS iPhone/iPad app.

LACIE NETWORK 2 LINE

The LaCie Network 2 line offers reliable, central storage for instantly storing, sharing and backing up from any PC or Mac on a network. Centralize and protect all your small office's data with these full-featured file servers: d2 Network 2, 2big Network 2 and 5big Network 2.

The NAS OS 2 update (version 2.2) is supported on all Network 2 products and offers full compatibility with Windows 7, Windows XP and Mac OS 10.5, 10.6 and 10.7 (Lion). An upgrade for existing users can be downloaded at no cost.

To download the update, visit www.lacie.com/NASOS2. To download the LaCie MyNAS app, visit www.apple.com.