Latest Android Wear Update Brings Interactive Watch Faces
Google is launching interactive watch faces to smartwatches running Android Wear, making it easier and more fun to stay connected, right from your wrist. Now, with a tap, your watch face can change its design, reveal more information, or even launch a specific app.
Bits: Choose the info you want at a glance-from weather, to unread mail, to upcoming meetings. Want to know this afternoon's weather forecast? Just tap on the weather complication.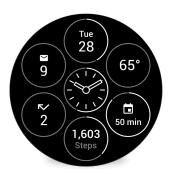 Under Armour: Stay motivated with fitness stats on your wrist. Tap the watch face to see your step count, calories burned, and distance.
Together: Android Wear's Together Watch Face lets two people stay close throughout the day by turning the entire watch face into a space for sharing. Once you've paired your watch face with a partner's, you'll be able to share things like photos and emoji, as well as your activities (like if you're working out, on the phone, or stuck in traffic).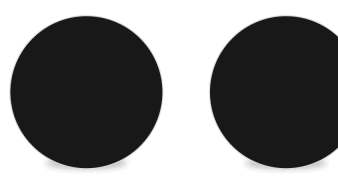 Today's updates are rolling out to all Android Wear watches in the coming weeks.
LG said that with the latest Android Wear update, its first round wearable device, G Watch R, will become Wi-Fi capable, allowing wearers to receive notifications and other information on their wrists even without a Bluetooth connection.
The latest update will also allow LG's Android Wear devices to support useful apps that perform specific functions, such as displaying a four-day weather forecast or performing translations in numerous foreign languages right on the watch itself. As there's no need to pull out and turn on a phone, Android Wear apps deliver convenience and save time for active and busy users