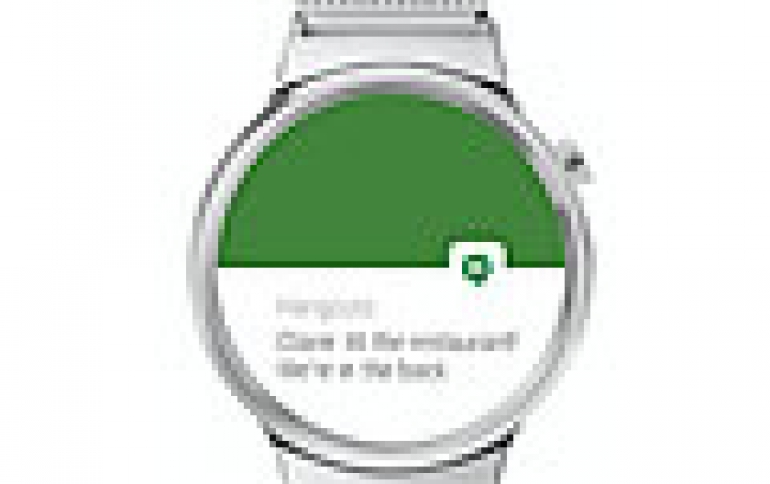 Android Wear Comes To iPhones
Google is introducing an application that will connect Android smartwatches with Apple's iPhone, escalating the rivals' battle to strap their technology on people's wrists. Android Wear for iOS is rolling out today and allows you to pair your iPhone (iPhone 5, 5c, 5s, 6, or 6 Plus running iOS 8.2+) with an Android Wear watch to bring information right to your wrist.
Until now, Android watches only worked with smartphones powered by Android software, just as the Apple Watch is designed to be tethered exclusively to the iPhone.
The devices still won't be able to be tied together in a way that will allow the Android watches to communicate with all the other apps that a user might have installed on the iPhone. But still, you'll be able to :
Get your info at a glance: Check important info like phone calls, messages, and notifications from your favorite apps. Android Wear features always-on displays.
Follow your fitness: Set fitness goals, and get daily and weekly views of your progress. Your watch automatically tracks walking and running, and even measures your heart rate.
Save time with smart help: Receive timely tips like when to leave for appointments, current traffic info, and flight status. Just say "Ok Google" to ask questions like "Is it going to rain in London tomorrow?? or create to-dos with ?Remind me to pack an umbrella."
Today, Android Wear for iOS works with the LG Watch Urbane. All future Android Wear watches, including those from Huawei, Asus, and Motorola will also support iOS.