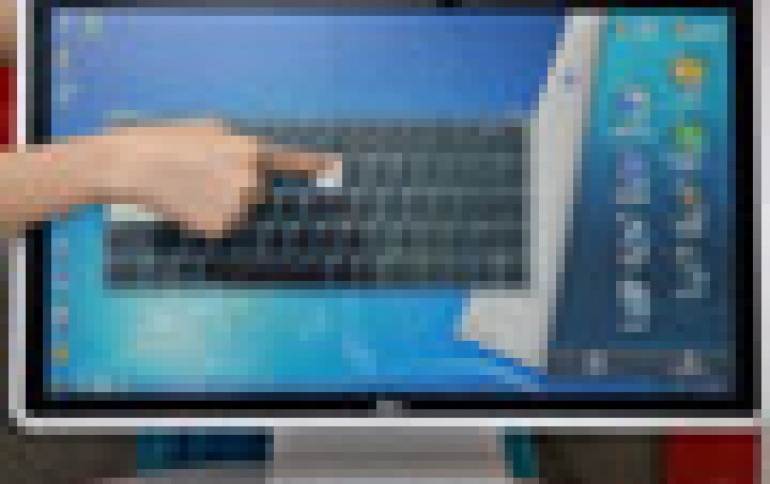 LG Introduces Its First All-In-One 3D PC FPR Display And IPS Screen Technology
LG Electronics (LG) will be unveiling its first all-in-one PC which will feature the Film-type Patterned Retarder (FPR) display, found in its popular CINEMA 3D TVs. The LG V300, developed in partnership with Intel, will be unveiled at Computex 2011. The LG V300 will include 2nd Generation Intel Core processors, 3D FPR display, In Plane Switch (IPS) screen technology that creates a 178-degree viewing angle and a triple camera system for multitouch capability.
The device has a 23-inch 3D Full HD LED monitor and comes with two sets of polarized glasses. Furthermore, the LG V300's IPS technology allows for an 178-degree viewing angle. The system operates a Color Shift configuration that renders colors and images for viewers not directly facing the screen.
The LG V300's active display is just mere 44.65mm, which is up to 65 percent slimmer than other models. With a wireless keyboard and mouse, the design requires only a single power cable, eliminating clutter and tangled cords.
Three individual camera sensors provide a more accurate multi-touch functionality. The user interface has also been optimized to be as intuitive as possible, and the interface itself is supported with applications.
The LG V300 also includes full support for Digital Living Network Alliance (DLNA) to enable sharing of data between devices as well as Intel's Wireless Display, also known as 'Wi-Di' to wirelessly stream content to a TV. LG V300 will launch in Korea in July followed by markets in Europe, Middle East and Asia.
Specifications
(not finalized)