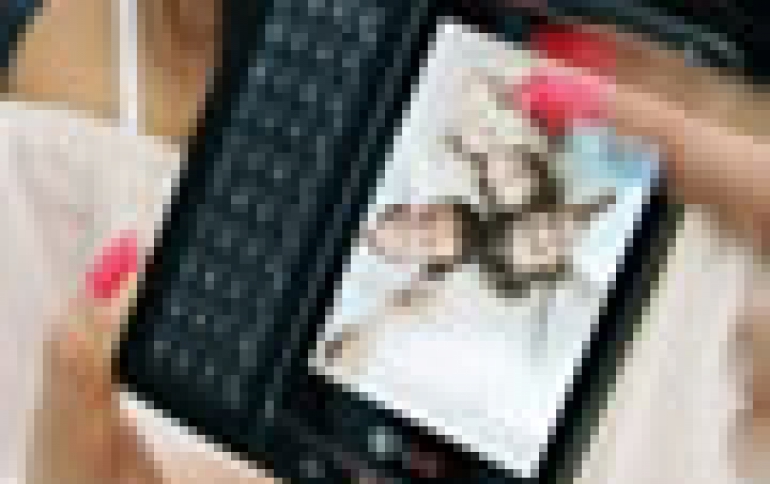 LG Optimus Smartphone Featrure DLNA Functionality, Nvidia Processor
LG is showcasing at IFA 2010 a new technology that makes it possible to share multimedia files on LG's upcoming LG Optimus 7 and all DLNA compliant digital devices at the touch of a finger. This preinstalled feature allows users to send files directly from the phone's media galleries, without having to leave for another application. The phone will automatically display compatible devices in the same Wi-Fi zone and let users flick media files to the targeted device. Users can transfer multimedia saved on their phones -- 720p HD videos, high-resolution photos and high-quality music files -- wirelessly to their TV or home theater system.
LG said that this media file-sharing technology will be embedded in upcoming LG Optimus 7 smartphones, which go on sale early in the fourth quarter of this year.
LG's Optimus Series smartphones will be powered by the second generation NVIDIA Tegra mobile processor, Tegra 2. Tegra 2 includes the world's first dual-core CPU.
Tegra 2 features a number of mobile "firsts": the first mobile dual-core CPU, the only ultra low-power NVIDIA GeForce GPU and the first 1080p HD mobile video processor. Taking full advantage of the two speedy 1 GHz processors sharing the workload in Tegra 2, consumers can experience up to 2x faster web browsing and up to 5x faster gaming performance over single core processors running at 1 GHz.
LG's Optimus Series smartphones featuring the NVIDIA Tegra 2 mobile processor will debut starting in the fourth quarter of the year.