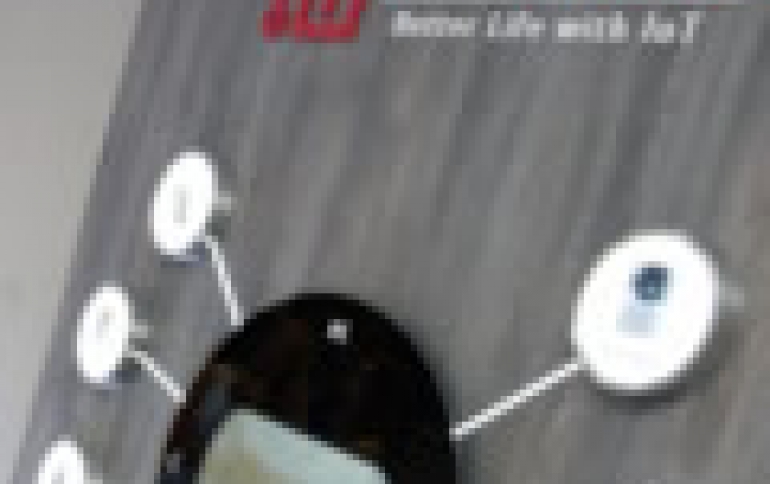 LG Partners With Amazon For Smart Home Solutions
At IFA 2016 in Berlin, LG Electronics is demonstrating its smart home ecosystem with more partnerships and collaborations, highlighted by its cooperation with Amazon. The partneship will allow the U.S. company's services such as the Alexa virtual assistant on some of the electronics maker's devices.
LG said in a statement Alexa will work with its SmartThinkQ Hub, an LG device used to connect with home appliances over the internet, to allow users to control the South Korean firm's home appliances via voice-recognition technology.
It would add Amazon.com's Dash feature on its SmartThinQ Sensors, which enabled so-called "smart" features on appliances that cannot communicate with other devices on their own, to allow users to quickly order household items such as laundry detergent or drinks.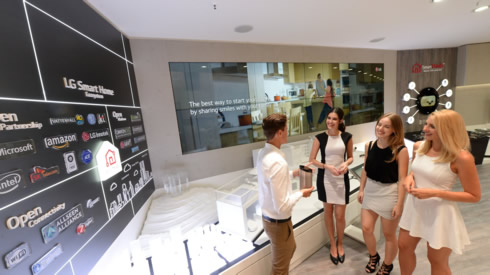 As an example of its smart technology in the everyday world, LG is demonstrating its Smart InstaView Door-in-Door refrigerator equipped with a 29-inch transparent Touch LCD screen at IFA. Powered by the Intel Compute Stick, a tiny computer with an Intel AtomTM processor, this refrigerator can be used as both a monitor and a window to peek inside the fridge without opening the door using Knock-On, which makes the screen transparent with only two raps. The refrigerator shown at IFA 2016 is capable of running various apps to view recipes, listen to music, watch videos and even shop online.
In Berlin, LG is also showcasing its intelligent LG SIGNATURE refrigerator that evolves to suit customers' different lifestyles by picking up environmental and usage patterns through sensor technology. This appliance includes sensors for the door, humidity as well as external and internal temperature. The temperature sensor can tell when warm or hot food has been placed inside the refrigerator and adjusts the fan accordingly 30 percent faster cooling than conventional refrigerators. The LG SIGNATURE refrigerator features 2.0 megapixel panoramic super-wide-lens inter-nal camera to capture interior images from various angles that can be viewed on a smartphone by the user while grocery shopping.
At IFA 2016, LG ia also introducing a host of new IoT accessories including SmartThinQ Lightbulb, SmartThinQ Plug and SmartThinQ Motion Sensor that all work seamlessly with LG's SmartThinQ Hub and Sensors.