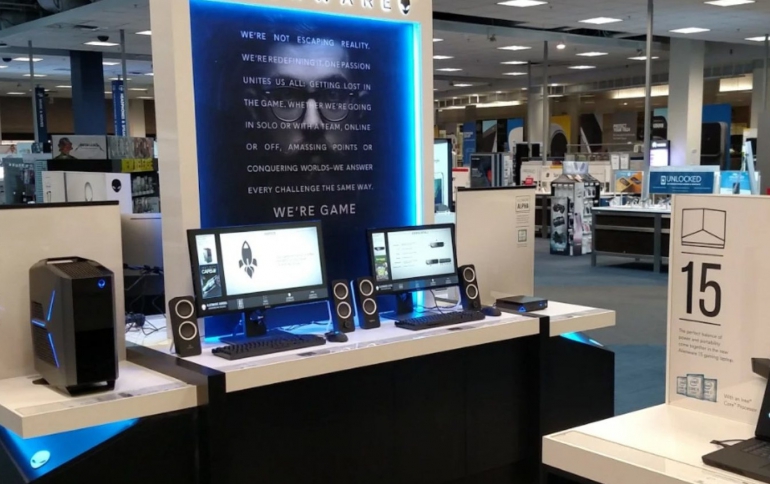 Market for Personal Computing Devices Remains Soft
Unit shipments for the global personal computing devices market, comprised of traditional PCs (made up of desktops, notebooks and workstations) and tablets, is expected to decline 3.9% in 2018.
IDC expects this contraction is expected to continue as the market further shrinks to 378.3 million units shipped in 2022 with a compound annual growth rate (CAGR) of -1.8%.
Tablets, once hailed as the biggest threat to notebooks, once again saw disappointing numbers in the third quarter of 2018 and the outlook has been scaled back compared to the previous forecast. More specifically, slate tablets have been in decline since 2015 and IDC expects to contract over the five-year forecast with a CAGR of -5.8%. Even though the pace of the slate decline has slowed, continued pressure from smartphones, limited innovations, and further increase in slate life cycles are likely to weigh against volume recovery. IDC also adjusted its previous forecast for detachable tablets downwards toward a more conservative growth trajectory because of market consolidation and increased challenges to consumer adoption, although IDC sees improvement from some verticals like education and finance. Traditional PCs are also expected to struggle, especially desktops, but there are brighter spots such as gaming, business PC upgrades, and an expanding presence for higher end notebooks. IDC says that notebooks and mobile workstations still command the largest product category volume and its share within total PCD devices are expected to grow the most through 2022. Chrome OS, which is the dominant operating system within the global education notebook market, is expected to make gains in the consumer and business installed base. Improvements in the Windows value proposition also means gains for higher end systems, such as convertible notebooks filling in markets where detachable tablets have faltered.
"In the short term, the traditional PC market will see some impact from a processor shortage, which is expected to affect lower end SKUs more significantly," said Jay Chou, research manager, Personal Computing Devices Tracker at IDC. "But with the commercial upgrade heading into its final stretch over the next year or so, we believe that will drive much of the focus and volume, with opportunities across the pricing spectrum."
"For the first time since the form factor's introduction, annual volumes are expected to be down compared to the previous year. However, we expect the market will recover in 2019 as new products from Apple, Microsoft, Samsung, and Google become more readily available," said Lauren Guenveur, senior research analyst, Devices & Displays.
Personal Computing Device Forecast, 2018-2022 (shipments in millions)

Product Category

2018 Shipments*

2018 Share*

2022 Shipments*

2022 Share*

2018-2022 CAGR*

Desktop + DT & Datacenter WS

93.7

23.0%

82.3

21.8%

-3.2%

Notebook + Mobile Workstation

164.1

40.3%

166.6

44.0%

0.4%

Detachable Tablet

20.7

5.1%

28.0

7.4%

7.8%

Slate Tablet

128.5

31.6%

101.4

26.8%

-5.8%

Grand Total

407.0

100.0%

378.3

100.0%

-1.8%

























Traditional PC

257.8

63.3%

248.9

65.8%

-0.9%

Traditional PC + Detachable

278.5

68.4%

276.9

73.2%

-0.1%

Total Tablet (Slate + Detachable)

149.2

36.7%

129.4

34.2%

-3.5%

Source: IDC Worldwide Quarterly Personal Computing Device Tracker, December 4, 2018