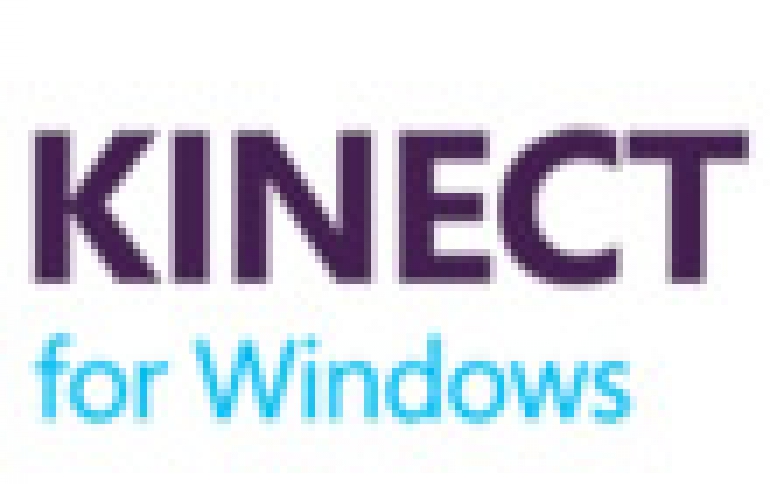 Microsoft Reveals Kinect for Windows v2
As Microsoft is marching toward the upcoming launch of Kinect for Windows v2, the company's revealed the design of what's essentially the PC port of the Xbox One's powered-up Kinect. As you see below, the sensor closely resembles the Kinect for Xbox One, except that it says "Kinect" on the top panel, and the Xbox Nexus -- the stylized green "x" -- has been changed to a simple power indicator:
The sensor requires the hub and the power supply in order to work. Tying everything together is the hub (top item pictured below), which accepts three connections: the sensor, USB 3.0 output to PC, and power. The power supply (bottom item pictured below) supplies all the power the sensor requires to operate. The power cables will vary by country or region, but the power supply itself supports voltages from 100~240 volts.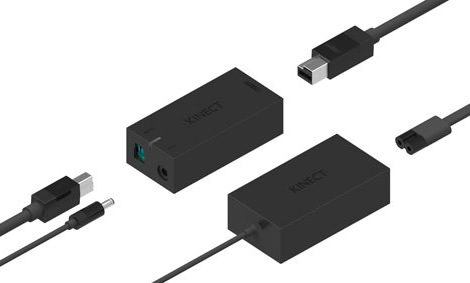 Kinect for Windows v2 is connected to a PC through USB 3.0 and supports full HD through a color camera and an improved depth camera, compared to v.1. Additionally, much of the processing is now occurring on the GPU rather than the onboard chip or your computer's CPU.
Microsoft did not disclose when we should expect the new Kinect for Windows but said that "we getting closer and closer to launch," possibly by summer time.
Don't forget that Kinect for Windows isn't as consumer-focused as its Xbox counterpart, as it will focused on businesses, organizations, and public spaces, such as interactive retail screens.