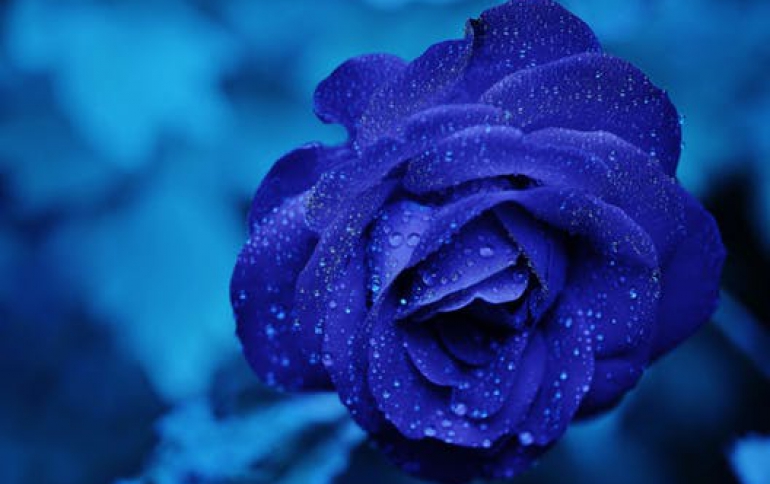 MIPS(R) Architecture Driving DVD Recorder Market
Leading Manufacturers Use MIPS-Based(TM) Processors to Give Consumers More Features at Lower Cost
If you are among the more than 10 million consumers using a DVD recorder to enhance your home entertainment experience, chances are you own a MIPS-Based(TM) system.
DVD recorder shipments are expected to exceed 20 million in 2005 and grow to 50 million in 2007, according to analysts at In-Stat/MDR. The challenge for manufacturers is to capture market share by getting to market quickly with more features at a desirable cost point. To make it happen, leading manufacturers and the semiconductor companies that supply them are relying on the MIPS(R) processor architecture.
"The growth in DVD recorders is tremendous, as are the challenges," said Michelle Abraham, senior analyst at In-Stat/MDR. "For IC suppliers, that means getting to market as quickly as possible with successive generations of ICs that enable new, more advanced features, while keeping costs down. The MIPS architecture has quickly emerged as the leader in the DVD recorder market because it offers the performance capability, programmable features and broad third-party software support that allow manufacturers of DVD recorders to give cost-conscious consumers a richer multimedia entertainment experience at an attractive cost point."
MIPS Technologies, Inc. (Nasdaq: MIPS), a Silicon Valley-based company whose processor intellectual property (IP) drives many of the world's most popular digital consumer and business applications, has long been at the forefront of the digital home entertainment industry. The MIPS architecture is the standard for digital set-top boxes and digital TVs, with nearly 50 percent and 40 percent of those markets, respectively. Building on that foundation, it has quickly become the standard for DVD recorders, capturing nearly two-thirds of the market.
"The MIPS architecture has long been the driving force in the evolution of the digital home entertainment center, through leading manufacturers of set-top boxes, digital and high-definition TVs, and game systems. Many of these same leaders continue to choose our 32- and 64-bit cores and our licensees' MIPS-Based silicon as their solution of choice to be successful in the DVD recorder market," said Jack Browne, vice president of worldwide sales at MIPS Technologies. "The superior performance and configurability options of MIPS technology, along with an optimized applications and development environment, help ensure cost-effective, feature-rich DVD recorders that enhance the home entertainment experience of users around the world."
The DVD recorder market is young but growing rapidly, building on the success of the DVD player, the fastest growing consumer electronics product in history. Increasing numbers of consumers are tossing aside their VCRs and DVD players in favor of this new multi-function device that enables high-quality digital audio and video recording and editing, using an optical disc or hard drive. High-end systems delivered this past holiday season are packed with so many features that they could more accurately be called home entertainment hubs. Users can retrieve and save content from their digital cameras, handheld video recorders, TV broadcasts and PCs, move content among devices, receive program guides over the Internet, and, with multiple TV tuners, record several programs simultaneously. For avid videophiles, some of the latest models feature blue laser high-definition (HD) DVD technology.
As they evolve into the multimedia entertainment hubs of the digital home, DVD recorders must be able to support the wide variety of features and technologies needed for the capture, storage, processing and secure distribution of content. They must capture content through interfaces such as IEEE 1394 (FireWire), USB and Ethernet ports, TV tuners and memory card readers. They must offer more support for the encoding and decoding of multi-format audio-video standards. And they must support popular connectivity options such as HDMI (High-Definition Multimedia Interface) and wireless LAN (802.11).
MIPS-Based solutions from MIPS Technologies and its licensees, such as NEC, Philips and Toshiba are driving this evolution. The MIPS architecture and MIPS Technologies' processor cores, which include the highest-performance and most configurable synthesizable cores in the embedded industry, enable licensees to develop unique, highly integrated solutions with the performance required to power advanced applications, while addressing low-power requirements and cost targets. For example, processing requirements can be offloaded for intensive audio algorithms to maximize use of system resources.
And, because the MIPS architecture is an industry standard, with a history in the DVD player market, developers are supported by the industry's broadest suite of operating systems, DVD navigation and recording stacks, middleware, applications and algorithms.