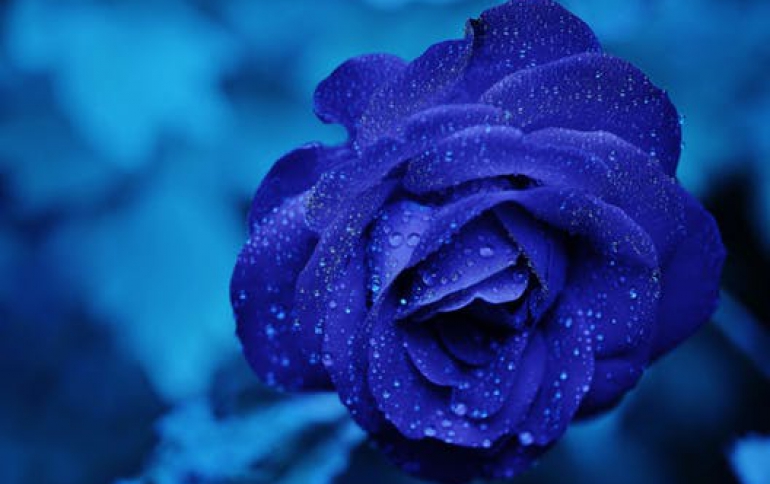 Mitsubishi Introduces New 8.4-, 10.4- & 12.1-inch Color TFT-LCD Modules For Industrial Applications
Japanese Mitsubishi Electric Corporation announced today the launch of its new 8.4-, 10.4- and 12.1-inch TFT-LCD industrial-use modules in both SVGA and XGA color versions. The six models are featuring high brightness (500 to 800cd/m2) and wide viewing angles (140 to 160 degrees vertically and 160 degrees horizontally.) They also have a LED driver embedded in the circuit board to help reduce the size and cost of final products.



The modules can perate at temperatures ranging from -30 to 80 degrees C.
Sales will begin from December 1 through Mitsubishi Electric global offices.
 
AA084SD01
AA084XE01
 
Display Size/Resolution
8.4 inch (800 x 600 dots)
8.4 inch (1024 x 768 dots)
Display Area (mm)
170.4 (H) x 127.8 (V)
170.5 (H) x 127.9 (V)
Number of Dots
800 (H) x 600 (V)
1024 (H) x 768 (V)
Pixel Pitch (mm)
0.213 (H) x 0.213 (V)
0.1665 (H) x 0.1655 (V)
Contrast Ratio
600:1
600:1
Luminance (cd/㎡)
600
500
Viewing Angle
(CR>10; degrees)
-80 to +80 (H)
-60 to +80 (V)
-80 to +80 (H)
-60 to +80 (V)
Optimum Viewing Angle
(Contrast Ratio)
6 o'clock
6 o'clock
Number of Colors
262K (6 bit/color)
16.77M (8 bit/color)
262K (6 bit/color)
16.77M (8 bit/color)
Color Gamut (NTSC; %)
40
40
Backlight Unit
LED
LED
Electrical Interface
LVDS 6/8 bit
LVDS 6/8 bit
Module Size (mm)
199.5 (W) x 149.0 (H) x 9.7 (D)
199.5 (W) x 149.0 (H) x 9.7 (D)
Operational Temperature (℃)
-30 to +80
-30 to +80
Storage Temperature (℃)
-30 to +80
-30 to +80
 
AA104SL02
AA104XF02
 
Display Size/Resolution
10.4 inch (800 x 600 dots)
10.4 inch (1024 x 768 dots)
Display Area (mm)
211.2 (H) x 158.4 (V)
210.4 (H) x 157.8 (V)
Number of Dots
800 (H) x 600 (V)
1024 (H) x 768 (V)
Pixel Pitch (mm)
0.264(H) x 0.264 (V)
0.2055(H) x 0.2055 (V)
Contrast Ratio
700:1
700:1
Luminance (cd/㎡)
700
600
Viewing Angle
(CR>10; degrees)
-80 to +80 (H)
-60 to +80 (V)
-80 to +80 (H)
-60 to +80 (V)
Optimum Viewing Angle
(Contrast Ratio)
6 o'clock
6 o'clock
Number of Colors
262K (6 bit/color)
16.77M (8 bit/color)
262K (6 bit/color)
16.77M (8 bit/color)
Color Gamut (NTSC; %)
40
40
Backlight Unit
LED
LED
Electrical Interface
LVDS 6/8 bit
LVDS 6/8 bit
Module Size (mm)
230.0 (W) x 180.2 (H) x 9.5 (D)
230.0 (W) x 180.2 (H) x 9.5 (D)
Operational Temperature (℃)
-30 to +80
-30 to +80
Storage Temperature (℃)
-30 to +80
-30 to +80
 
AA121SU01
AA121XN01
 
Display Size/Resolution
12.1 inch (800 x 600 dots)
12.1 inch (1024 x 768 dots)
Display Area (mm)
246.0 (H) x 184.5 (V)
245.76 (H) x 184.32 (V)
Number of Dots
800 (H) x 600 (V)
1024 (H) x 768 (V)
Pixel Pitch (mm)
0.3075(H) x 0.3075 (V)
0.240(H) x 0.240 (V)
Contrast Ratio
600:1
600:1
Luminance (cd/㎡)
800
700
Viewing Angle
(CR>10; degrees)
-80 to +80 (H)
-80 to +80 (V)
-80 to +80 (H)
-80 to +80 (V)
Optimum Viewing Angle
(Contrast Ratio)
6 o'clock
6 o'clock
Number of Colors
262K (6 bit/color)
16.77M (8 bit/color)
262K (6 bit/color)
16.77M (8 bit/color)
Color Gamut (NTSC; %)
40
40
Backlight Unit
LED
LED
Electrical Interface
LVDS 6/8 bit
LVDS 6/8 bit
Module Size (mm)
260.5 (W) x 203.0 (H) x 9.5 (D)
260.5 (W) x 203.0 (H) x 9.5 (D)
Operational Temperature (℃)
-30 to +80
-30 to +80
Storage Temperature (℃)
-30 to +80
-30 to +80