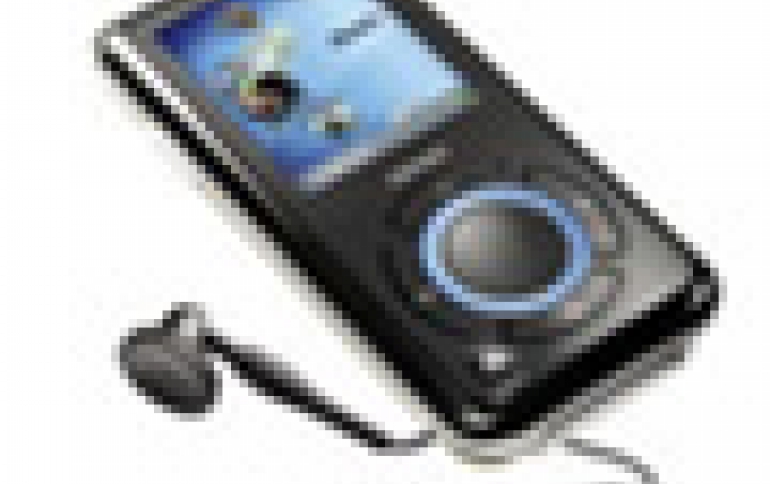 MP3 Players Seized From SanDisk's Booth at the IFA Show
Although SanDisk insists it is not infringing the patent on MP3 Electronics manufacturer, it is facing a legal fight over its use of popular MP3 compression technology. German officials seized MP3 players from SanDisk's booth at the IFA show in Berlin after an Italian patents firm won an injunction against the company, BBC reports.

Italian patents company Sisvel alleges that SanDisk refuses to pay licensing fees it needs to playback MP3 files.

SanDisk also faces a lawsuit brought by Sisvel in a German court, but denies that its products infringe patents.

SanDisk has recently launched new MP3 players based on flash memory, with capacities of up to 8GB, in an attempt to challenge the dominance of Apple's iPod nano.

But a raft of new products were removed from the company's stand at the IFA show in Berlin after Sisvel applied for an injunction, according to Sisvel representatives.

According to Giustino de Sanctis, head of Sisvel's US-based subsidiary Audio MPEG, SanDisk's refusal to purchase an MP3 licence leaves them out of step with some 600 other manufacturers and software developers.

Mr de Sanctis said the fact that SanDisk players were able to play MP3 files meant the company was legally required to purchase a licence.

Mr de Sanctis said the Berlin criminal court issued an injunction against SanDisk and officials visited the company's booth at the IFA show to seize and remove MP3 players.

In a statement, SanDisk confirmed it is facing legal action in a court in Mannheim, Germany - a separate action also brought by Sisvel - but defended its audio technology.

"SanDisk is showing that its MP3 players operate a technology which is completely different from a certain audio data transmission and reception techniques that has been patented for Philips and others many years ago.

"An expert opinion from one of the founders of MP3 digital audio compression substantiates SanDisk's position. SanDisk is not infringing any patent in the pending litigation."

Sisvel and its US subsidiary Audio MPEG issues MP3 licences on behalf of Dutch firm Philips.

Another firm, Thomson, issues licences on behalf of a second group of developers.