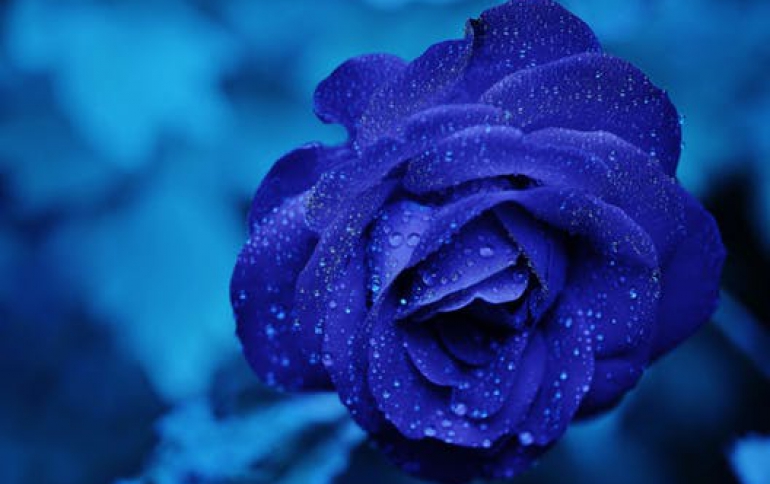 MPEG group discloses joint licensing terms for H.264
To the relief of many in the H.264 community, the licensing group representing MPEG-4 patent holders earlier this week announced that H.264 patent holders have agreed on terms for joint licensing of the advanced video codec technology. Previous failures by patent-holders to agree on an H.264 licensing structure had recently forced some companies to either cancel or delay indefinitely their H.264-related projects.

Uncertainty about the licensing structure created an opening for Microsoft Corp., which is pitching its proprietary video codec as an industry standard. Microsoft promoted its technology as an option for a video code of choice for Internet streaming, broadcasting and next-generation consumer products such as high-definition DVDs.

Peter Besen, president and CEO of Sand Video Inc., a fabless chip company based in Andover, Mass., said the announcement by the MPEG LA, an independent licensing agency representing MPEG-4 patent holders, would end many of the uncertainties surrounding H.264.

Some warn, however, that potential license complications have only begun. MPEG LA's announcement may mean vendors would need to deal with two separate licensing agencies — Via Licensing and MPEG LA. Each is armed with a different set of licensing terms and patent holders. Via Licensing is a spin-off of Dolby Laboratories, founded earlier this year as an independent H.264 licensing agency to compete with MPEG LA.

The biggest difference between the two is that MPEG LA, besides traditional decoder-encoder royalties, charges so-called "participation fees" for using H.264 for subscription-based services, over-the-air free broadcast and duplicating content on a title-by-title basis.

Beyond decoder-encoder royalties, Via Licensing only requires "replication fees" for content to be sold on a title-by-title basis, whether it is distributed on physical media or through nonphysical distribution.

Different groups of companies are participating in the two licensing groups. The list of patent owners or applicants deemed by MPEG LA to be essential to the H.264 spec and others include Columbia University, Electronics and Telecommunications Research Institute of Korea, France Tιlιcom, Fujitsu, LG Electronics, Matsushita, Mitsubishi, Microsoft, Motorola, Nokia, Philips, Robert Bosch GmbH, Samsung, Sharp, Sony, Toshiba and JVC.

The Via team includes Apple Computer, Dolby Laboratories, FastVDO, Fraunhofer-Gessellshaft, IBM, LSI Logic, Microsoft, Motorola, Polycom and Real Networks.

Thus far, Microsoft and Motorola are the only companies participating in both MPEG LA and Via, with two separate licensing schemes — a situation that many believe is sure to confuse potential licensees and members alike.

Larry Horn, vice president of licensing and business development at MPEG LA, said the group is not finished with its H.264 work. He said the licensing terms are yet to be incorporated into definitive licensing agreements. "This is still something that the marketplace has to sort out."

Ron Moore, head of licensing business development for Via Licensing, acknowledged that a "two-stop shop" rather than single-source licensing is possible "if the market finds both sets of terms acceptable."

Still, one-stop licensing remains possible. "If the market rejects the terms of one of the programs, and makes that position known early enough, reasonable licensors may well sign up with the market-acceptable program, regardless of the group they have been meeting with. Therefore, only one program will have sufficient licensor support to offer licenses in the market," Moore said.

Besen said many in the industry regard MPEG LA as an authority on H.264 IP rights. Further, several IP holders including IBM, originally allied with Via are reportedly poised to jump ship. Said Besen, "MPEG LA's announcement will put an end to Via."

Via's Moore disagreed, stressing that "Until licensing begins, nothing has been finally decided. We feel that we have a program that is much more acceptable to both the vast majority of licensors and the market."

MPEG LA's Horn said no royalties will be charged for Internet broadcasting since "this market is still developing." That provision will last until December 2010, when initial licensing terms expire. "We think we've come up with a reasonable, affordable and easy-to-swallow licensing program," said Horn.

Japanese TV stations are poised to begin mobile TV services tailored to mobile handsets as a part of the terrestrial digital TV broadcast scheduled to start next month in Japan. Under the proposed MPEG LA program, terrestrial mobile TV service provider will be required to pay royalties based on licensing terms specified as "over-the-air free broadcast participation fees."

Now that terms from both licensing agencies are public, negotiations among patent holders and licensees are likely to start. "We will continue to meet with the companies attending our program," Moore said. "Via remains on schedule," with a plan to complete its patent license agreement by early 2004.