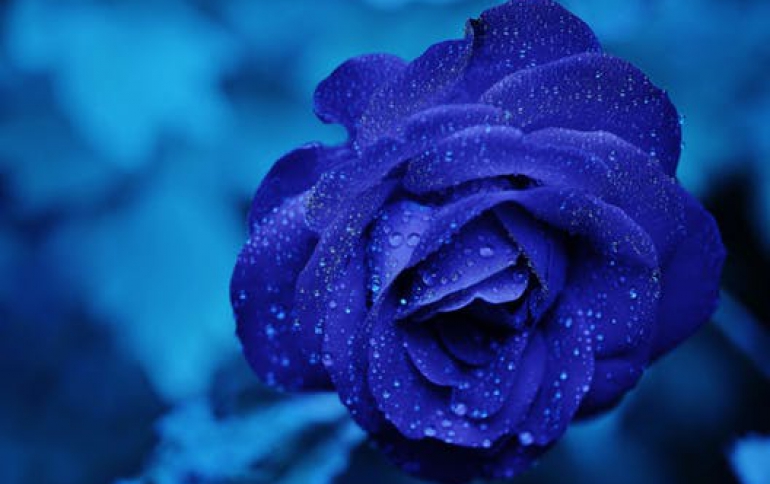 NEC Introduces MP201 Single-Chip Application Processor
NEC introduced a single-chip application processor that integrates the core functions needed for the development of portable multimedia devices. Replacing as many as three discrete chips, the MP201 processor can be used in open platform development and features on-chip video and audio data processors, integrated memory and peripheral interfaces.
The first in a series of planned application processors from NEC Electronics, the MP201 provides a solution to designers faced with the challenge of having to develop portable devices with escalating requirements. NEC integrated core functions in a single 14-millimeter (mm) square package that will result in smaller form factors for portable devices that house the chip. The chip is the result of joint development with Ricoh Co., Ltd.
The MP201 has an integrated digital signal processor (DSP) that can display 30 frames per second (FPS) of quarter video graphics array (QVGA) video compressed with the H.264 digital video codec and about 30 FPS of 480 x 480 MPEG-4-compressed video.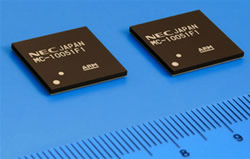 Memory and peripheral interfaces include a USB 2.0 interface, an ATA interface for hard disk connections, an input interface for Orthogonal Frequency Division Multiplexing (OFDM) modulation to support terrestrial digital broadcasting and interfaces to error correction code (ECC), NAND flash memory, cameras, liquid crystal displays and memory cards.
Integrated power control functions eliminate the problem of electromagnetic noise, while three clock signal control modes and seven operating control modes allow power consumption to be adjusted according to the operating status of the device. Combined with the low-power DSP, these control functions enable portable devices implemented with the MP201 to consume only about half the power of current models.
By eliminating the need to procure and tune discrete chips to handle the complex power management tasks and USB 2.0 functions required by video players, the MP201 can significantly reduce the burden on system designers. In optimum cases, design lead times can be reduced by up to 50 percent, according to NEC.
The MP201 will be offered as one of NEC Electronics' platformOViA solutions, which allow device manufacturers to leverage their investments in existing software resources. The platformOViA environment is an embedded software deployment and reuse platform that includes operating systems, device drivers and other basic software components that work with a wide range of compliant chips. Because the upper layers of the interface are hardware independent, developers of multimedia products can reuse existing software, for example software originally created for consumer electronics devices or car information systems. It is also possible for developers to plug in middleware components from partner companies.
Sample quantities of the MP201 will be available September 2006, priced at US$30. Volume production will begin by March 2007 and is expected to reach one million units per month within one year.