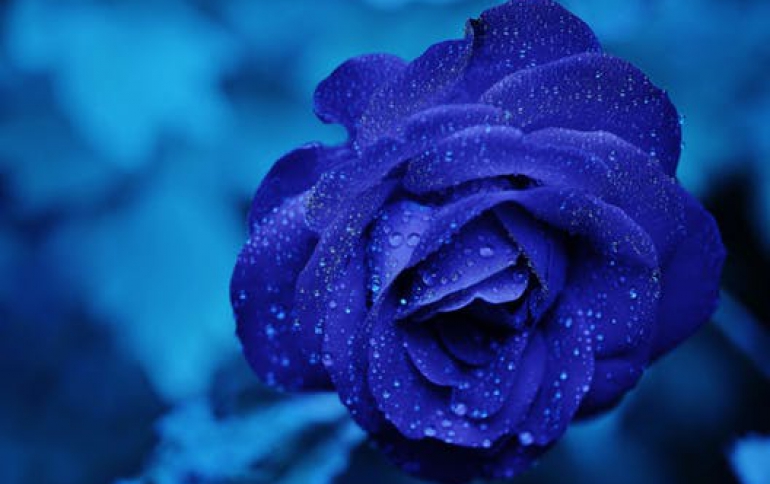 New 4 Megapixel Canon Powershot SD10
Canon's new PowerShot SD10 Digital ELPH cameras get the focus and set the (fashion) scene for imaging excellence and stylish elegance. These new generation miniature miracles reaffirm the old adage that there is no such thing as being too thin. Tipping the scales at a diminutive 3.5 ounces and measuring a scant 3.6 x 1.9 x 0.7 inches, the new PowerShot SD10 Digital ELPH debuts as the world's smallest four megapixel digital cameras. Call it Canon couture, designer digital or simply a photo phenomenon, the PowerShot SD10 Digital ELPH cameras are offered in four art deco-tech colors that will accent an outfit or blend unobtrusively depending on the mood and the moment. Those feeling formal can select the lacquer-like shine of grand piano black or the subtle shimmer of an SD10 adorned in an iridescent white. For those who prefer that their megapixels sport a more metallic motif, the SD10 is also available in a satin bronze patina or a platinum silver finish.

The four color-keyed iterations of the new Canon PowerShot SD10 Digital ELPH camera debut as the Fall season's sizzling new fashion accessory when mega-hot fashion designer and star costumer Patricia Field pairs them with her latest line and her models take the cameras on her Fashion Week catwalk. In addition to her "House of Field" fashions, Patricia Field is the costume designer for HBO's hit series Sex & The City and, with partner David Dalrymple, has created some of the most memorable outfits worn by such scintillating stars as Sarah Jessica Parker, Britney Spears, The Dixie Chicks and Joan Collins.

Despite its diminutive size, the SD10 camera's high-resolution four-megapixel CCD captures brilliant images and then – thanks to Canon's exclusive DIGICä (Digital Imaging Integrated Circuit) Imaging Processor – takes image quality to a new level.

Canon developed the proprietary DIGIC image processing technology specifically for use with its line of digital cameras. DIGIC combines the roles of image processing and camera function control into one chip and because it was designed for use in digital cameras, it is also capable of handling JPEG compression/expansion; memory card control; LCD/Video control and processing; gain control (control of CCD signal amplification); Auto Exposure; Auto Focus; Auto White Balance control and most other functions of a digital camera. The DIGIC Processor offers the added benefit of faster display and write-times for each image and low power consumption, saving valuable battery power.

Direct Printing significantly expands the appeal of the PowerShot SD10 Digital ELPH cameras by making it simple, quick and convenient to produce high-quality photos without the need for a personal computer. Beyond its Direct Print capability with Canon's Card Photo Printers and acclaimed Bubble Jet Direct Photo Printers, the camera is also compatible with PictBridge,** a new industry protocol that offers the flexibility of direct printing to other brands of PictBridge compatible printers.

The PowerShot SD10 cameras support Exif Print, a worldwide standard that transfers important camera settings and data from the camera to the printer ensuring the photos you print will look true to life. Moreover, DPOF 1.1 (Digital Print Order Format) lets users specify the images to be printed or execute batch printing of selected images.

The PowerShot SD10 Digital ELPH cameras feature a high-quality four-element 6.4mm (equivalent to 39mm in 35mm format) f /2.8 single focal length lens and a 5.7x digital zoom. The camera also features an easy to read 1.5-inch (diagonally measured) color LCD Monitor, and through the lens (TTL) 5-point AiAF autofocus. The camera's shutter speeds (mechanical and electronic) range from 15 to 1/1500 of a second and there are 6 white balance modes including Auto, Daylight, Cloudy, Tungsten, Fluorescent and Fluorescent H settings.

Appearing for the first time with any PowerShot camera are three new camera settings: Super Macro mode supports auto-focusing on subjects as close as 1.2 inches from the tip of the lens, resulting in impressive close-ups; Quick Shot mode reduces the time lag between pressing the shutter button and starting the exposure, thus improving the SD10 cameras' ability to capture spontaneous moments; and a new Clock Display mode shows year/month/day and hour/minute/second displays in Shooting Mode by pressing two buttons at once.

The PowerShot SD10 cameras' built-in flash features auto/on/off/slow sync operation modes and covers a span of one to six feet in normal shooting mode when ISO sensitivity is set to Auto. Maximum distance can be increased to approx. 13 feet at ISO 400. Red-eye reduction is also available in Auto mode.

The PowerShot SD10 cameras offer Super Fine, Fine and Normal JPEG compression modes and features resolution settings of 2272 x 1704, 1600 x 1200, 1024 x 768 and 640 x 480 (VGA) for still images. The PowerShot SD10 cameras can also shoot movie clips with sound up to 3 minutes apiece at resolutions of 320 x 240 or 160 x 120. Sound memos up to 60 seconds can be recorded with the cameras' built-in microphone and attached to individual still images during playback The camera is supplied with an ultra-compact 32MB SD memory card and features video out and USB ports. Canon supplies a comprehensive software bundle with multiple features, but the SD10 can also be connected directly to Mac OS X and Windows XP computers for basic downloading without installing any software.

Dedicated accessories will include color-coordinated soft cases and an attractive All-Weather Housing that allows underwater photography at depths up to 9.8 feet. This accessory also comes in handy when using the SD10 to photograph outdoor activities such as snow or water skiing, white water rafting, etc.