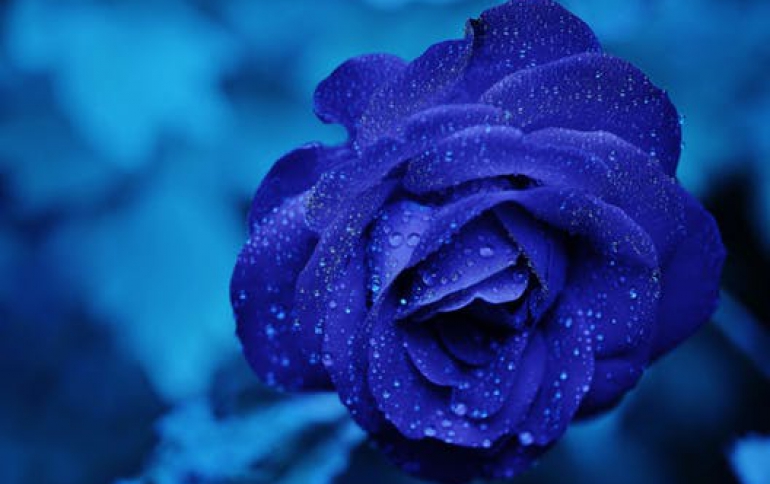 New Corsair VOID Surround Headsets Bring Advanced Gaming Audio to PC, PS4 and Xbox One
Corsair has made available the VOID Surround and VOID Wireless RGB White headsets, expanding its range of gaming headsets.
The VOID Surround Hybrid Stereo Gaming Headset features a mobile-compatible 3.5mm connector for instant connectivity to virtually any audio source, as well as full headset capability with Sony's PlayStation 4 and Microsoft's Xbox One (requires Xbox One Wireless Controller with a 3.5mm port or Xbox One Stereo Headset Adapter). The 3.5mm jack also enables use on smartphones, tablets and handheld gaming devices. For connection to a PC, VOID Surround includes a USB 7.1 Dolby headphone adapter, unlocking Dolby Surround, as well as a fully customizable EQ in the Corsair CUE (Corsair Utility Engine) software.
As with all Corsair VOID headsets, VOID Surround comes with memory-foam ear pads wrapped in microfiber and cast aluminum construction. Oversized 50mm neodymium drivers are responsible for precise highs and powerful bass, while a unidirectional noise-cancelling microphone makes sure your teammates hear you loud and clear.
Also today, Corsair new VOID Wireless 7.1 RGB Gaming Headset is launching in white. It is offering full Dolby Headphone 7.1 surround audio without the hassle of cables, for distances up to 40 ft, while up to 16 hours of battery life ensures all-day gaming sessions. Customizable lighting supports Corsair's CUE Link, enabling RGB synchronization of all RGB-enabled Corsair headsets, mice and keyboards.
Corsair also announced a new software feature for its Corsair Utility Engine software, VOID Visualizer. Combining a digital Corsair VOID headset (VOID Wireless, USB or Surround) with any RGB-enabled keyboard (such as the K70 RGB or Strafe RGB) enables gamers to unleash a multi-color graphic equalizer on their keyboard, turning it into a real-time display of the active audio or microphone signal. Compatible with VOID Surround, VOID RGB Wireless and VOID RGB USB headsets, VOID Visualizer can be enabled through the Corsair Utility Engine.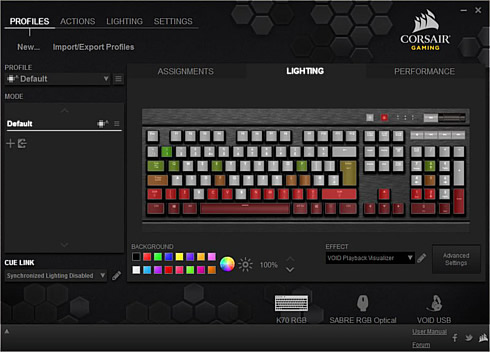 The VOID Surround has an MSRP of $79.99. VOID Wireless RGB in white has an MSRP of $129.99. VOID Visualizer is live immediately in Corsair Utility Engine Version 1.15.36.
VOID Surround Gaming Headset Specifications
Dolby Headphone: 7.1 channels of surround
Universal Compatibility: Works with PlayStation 4, Xbox One and mobile devices. The included USB Dolby 7.1 sound card unlocks Dolby Surround for PC.
Microfiber-wrapped memory foam ear pads
50mm neodymium drivers
Noise-canceling microphone

VOID Wireless Dolby 7.1 RGB Gaming Headset – (White) Specifications
2.4GHz wireless freedom up to 40 ft. + 16 hours of uninterrupted gaming
Dolby Headphone surround delivers 7.1 positional audio
RGB Lighting: Sync with other Corsair RGB devices- or light your own path
CUE Control: Instantly re-spec your gaming audio- EQ, Dolby and volume - with a single digital control.
InfoMic: Everything you need to know about your audio status.
50mm neodymium drivers
Microfiber/Memory Foam Earpads
Unidirectional noise-cancelling microphone