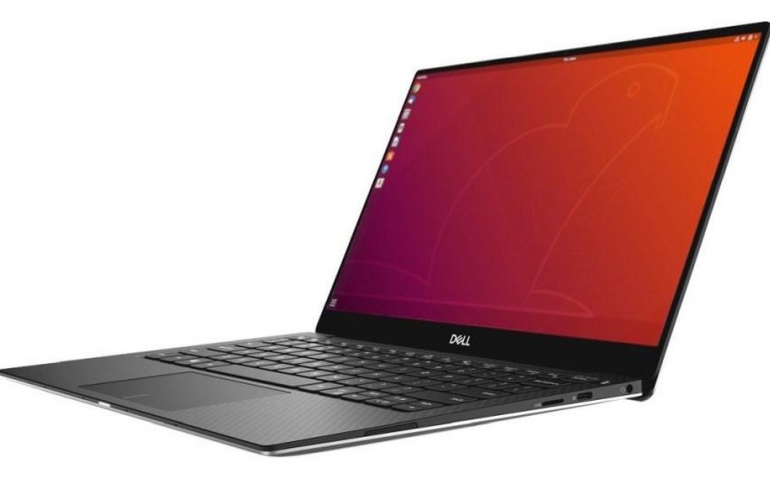 New Dell XPS 13 9380 Laptop Runs Ubuntu
If you're looking for a light laptop to run Ubuntu out of the box, Dell's XPS 13 is the ticket. And Project Sputnik just announced that the Developer Edition of the 8th generation XPS 13, which runs Ubuntu 18.04 LTS, just launched across the US, Europe and Canada.
In case you're not familiar with it, Project Sputnik is Dell's skunkworks initiative driven by input from the developer community.
Although there are many features and specs that characterize the latest developer edition, the one that will likely bring the most joy is the new placement of the webcam. In the older 9370 model the camera is located directly below the screen. In the new 9380 the camera has been moved to the top.
Not only that but the 8th generation developer edition supports Suspend-to-idle natively which allows the system to resume much more quickly from sleep.
XPS 13 9380 Developer Edition highlights specifications
Intel 8th generation i3, i5 and i7 processors (Intel Whiskey Lake U, 15W, non-vPro)
Ubuntu 18.04 LTS preloaded
InfinityEdge display with top camera placement
Easier to open
FHD and UHD resolution support
Up to 16GB of LPDDR3 memory at 2133MHz
1 x NVMe slot for 2230-128GB / 2280 up to 2TB
Thunderbolt 3 (x2) with USB3.1 Gen2 + type-C x1 with USB3.1 Gen2 speed
Improved Thunderbolt runtime power management
Killer 1435 802.11ac [2×2] + Bluetooth 4.2

In the US and Canada there are four base configs that can be configured in a multitude of ways, yielding 22 configurations. These base configs are:
i7 QC|8GB|256GB|FHD T
i7 QC|8GB|256GB|UHD T
i7 QC|16GB|512GB|UHD T
i7 QC|16GB|256GB|UHD T
Beating the US and Canada to the punch, on January 9th the first configurations of the new XPS 13 developer edition became available in Europe. At the end of last week two more joined to complete the lineup:
i7 QC|16GB|512GB|UHD T
i7 QC|16GB|1TB|UHD T
i7 QC|8GB|256GB|FHD NT
i7 QC|16GB|512GB|FHD NT