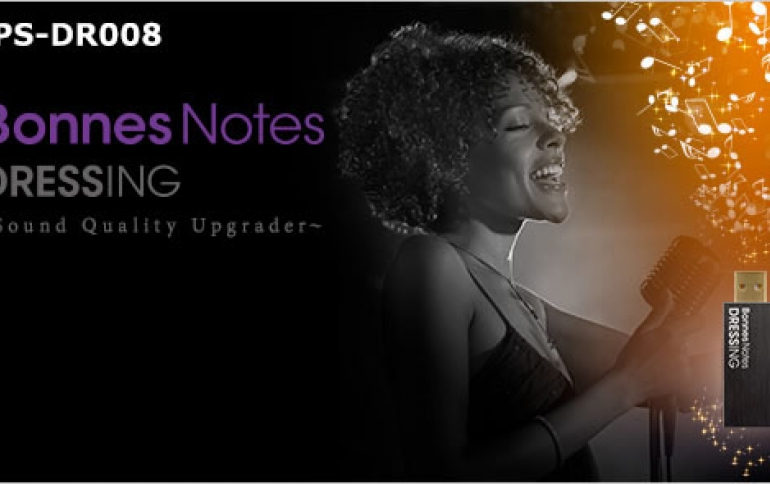 New Pioneer "DRESSING" USB Dongle Promises to Improve The Sound Of Your PC
Pionner has released a new model of its "BonnesNotes Dressings" (APS-DR008) USB sound quality upgrader, a USB dongle that is said to improve the quality of the sound coming out from your PCs USB port.
Available in Japan from December for 35,000 Yen ($311), the APS-DR008 looks like a USB memory stick. Its size is 20 x 12 x 60 mm and weighs just 26 g.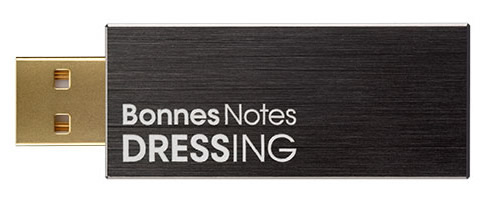 According to Pioneer, the device reduces the noise introduced by the power supply of your PC when you playback audio files, resulting to a higher-quality sound output. Featuring a USB port, it can be interfered between your PC (USB port) on the one side and to your audio equipment (with USB DAC function) on the other side.
The device uses high-grade aluminum for its body in order to further suppress vibrations that introduce noise to the sound.
Pioneer says that the device is not just a noise filter, and has further tweaked the internal parts in order to achieve the best audio output based on actual sound testing. The company also showed the imnprovement of the power waveform between GND and the USB terminal BUS (+5V) with the Dressings USB dongle connected.
We assume that it would be very hard to realize the benefit of such a device even if you are using a high-end setup. In any case, it will be available in Japan in December.