New Samsung HDDs Deliver up To 4TB Of Storage In Thin And Portable Designs
Samsung HDD, a division of Seagate Technology, has just announced 4TB M3 Portable and the P3 Portable external hard drives, which are the first 4TB USB-powered single drive solutions to come in 2.5" cases in the world. The 4TB Samsung M3 Portable and the Samsung P3 Portable drives measure 0.78 inches thin and weigh only 8.3 ounces and operate at USB 3.0 speeds without requiring any external power supplies.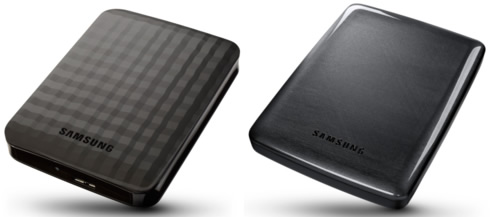 The slim cases pack the Seagate's Spinpoint M10P 4TB hard drive, which has an aerial density of 800GB per disk.
The Samsung 4TB M3 and MP Portable hard drives will be available in late June.