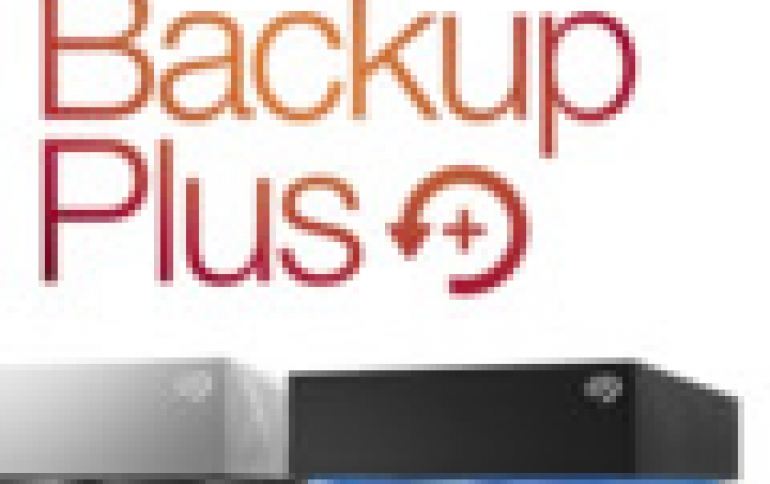 New Seagate Backup Plus Drives Feature 200GB Of OneDrive Cloud Storage
Seagate's Backup Plus family of external storage offerings will now include 200GB of OneDrive cloud storage, and the addition of Lyve's photo and video management app. Seagate Backup Plus drives come equipped with Seagate Dashboard software for easy plug-and-play PC backup as well as the addition of mobile and social media backup. Seagate also announced a new high capacity for its Backup Plus portable at 4TB in a sleek 20.5mm form factor using a single platter portable drive.
Available July 2015, the new Seagate Backup Plus Family of hard drives now include OneDrive cloud storage by Microsoft and a new high-capacity 4TB portable drive.
The Seagate Backup Plus family of external drives will now feature Lyve app and service, which helps consumers collect, organize and enjoy their photos and videos. The Lyve app synchronizes and de-duplicates the collections across all devices. The app is compatible with iOS, Android, Windows and Mac OS X.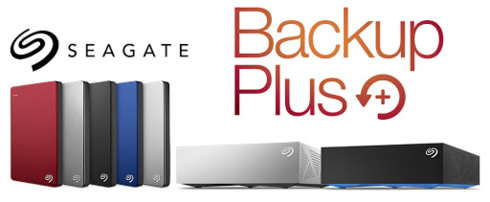 The USB 3.0 bus-powered Seagate Backup Plus portable at a MSRP of $239.99 USD for the 4TB capacity will be available in mid July. The 12mm Seagate Backup Plus Slim, also a USB 3.0 bus-powered drive, is available now at 500GB for MSRP $79.99, 1TB for MSRP $99.99 and 2TB at $129.99 USD. The Seagate Backup Plus Desktop drive, which includes an AC power adapter and USB 3.0, is now available in capacities ranging from 2TB for 119.99 to 8TB for $359.99. Lyve app can be downloaded from iOS app store and Google Play. The OneDrive Cloud offer is available upon product registration.