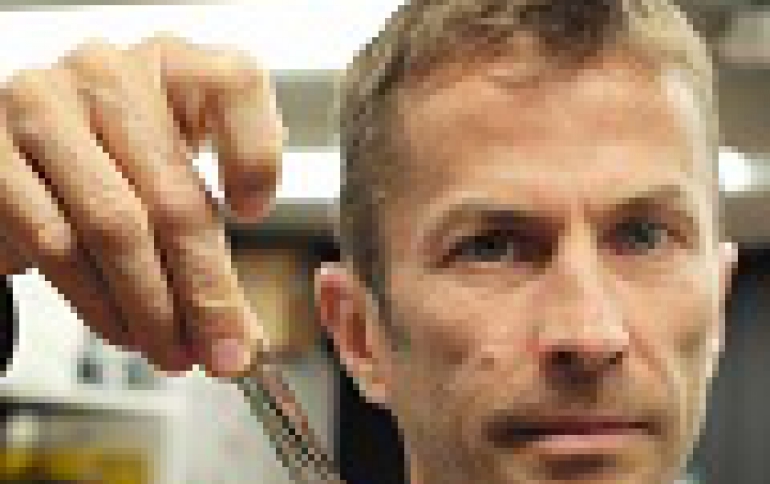 New Sony Magnetic Tape Storage Technology Supports High-Capacity 330 TB Recording
Sony has developed, in collaboration with IBM Research, located in Zurich, Switzerland, a magnetic tape storage technology with the industry's highest recording areal density for tape storage media, at 201 Gb/in2 (gigabits per square inch).
This achievement was made possible by bringing together Sony's new magnetic tape technology employing lubricant with IBM Research - Zurich's newly developed write/read heads, advanced servo control technologies and new signal-processing algorithms. The recording areal density of 201 Gb/in2 is approximately 20x greater than conventional magnetic tape storage media (9.6 Gb/in2). The resulting technology can support high-capacity storage of approximately 330 terabytes (TB) per data cartridge, whereas conventional technology can only handle 15 TB per data cartridge.
These development results were jointly announced with IBM Research - Zurich on Wednesday, August 2, 2017 at The 28th Magnetic Recording Conference (TMRC 2017) at the Tsukuba International Conference Center in Tsukuba, Japan.
Closing the gap (spacing) between the magnetic tape and magnetic head is critical to achieving high-density recording capabilities for tape storage media. Reduced spacing entails increased friction at contact points between the tape surface and magnetic head, however, friction must be reduced and the tape surface must smoothly run along the magnetic head to enable high-capacity writing and reading at a high speed. Upon establishing this new magnetic tape technology, Sony developed a lubricant that is applied between the tape surface and magnetic head. This low-friction lubricant not only reduces friction between the tape surface and magnetic head, but also features a highly durable bond between the lubricant and magnetic layer of the tape.
Furthermore, this new technology made it possible to create a nano-grained magnetic layer with microscopic magnetic particles in extended tape length. Conventionally, a common problem is non-uniform crystalline orientation and disparities in grain sizes due to impurity gas generated from the surface of equipment during magnetic layer formation. A newly developed processing technology that reduces impurity gas is used in conjunction with sputter deposition, a method of forming a nano-grained magnetic layer with an average grain size of 7 nm, thereby resulting in extended tape length. With these advancements in processing technology, the foundation has been laid for production of tape storage cartridges that can hold more than 1000 meters of tape.
Sony will build on this new development to forge ahead with development of magnetic tape technologies, aiming to commercialize next-generation tape storage media capable of high-capacity data recording and achieve even higher recording density.