Nike Fit AR App Will Find Your Shoe Size
Nike has added a new feature in its Nike app that lets you use your phone's camera to scan your feet and discover your fit.
"Fit "is a scanning solution that uses a combination of computer vision, data science, machine learning, artificial intelligence and recommendation algorithms to find your right fit in every Nike style.
The tool has you scan your feet using your phone's camera and collects 13 data points to map your "foot morphology" for both feet. The scan is then stored in your NikePlus member profile.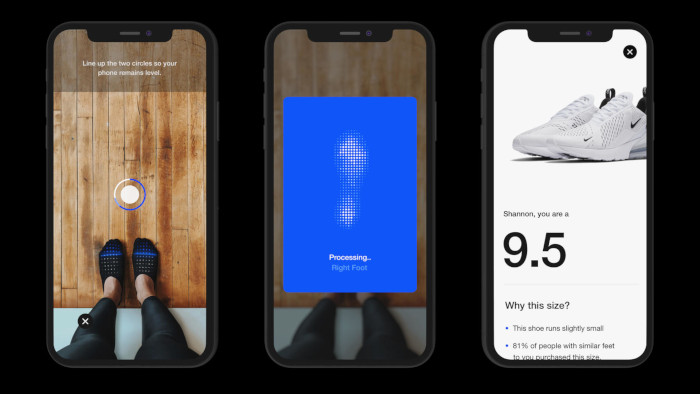 After the scan, Nike will offer a "best fit for you" recommendation for footwear, whether you prefer shopping in-store or online. Additionally, you can try Nike Fit in a Nike retail store with the Nike Fit mat. If you're shopping for friends and family, you can use Nike Fit to scan their feet as well.
The new technology will start rolling out in July in an update for the Nike app and in Nike retail stores. Europe will follow later this summer.