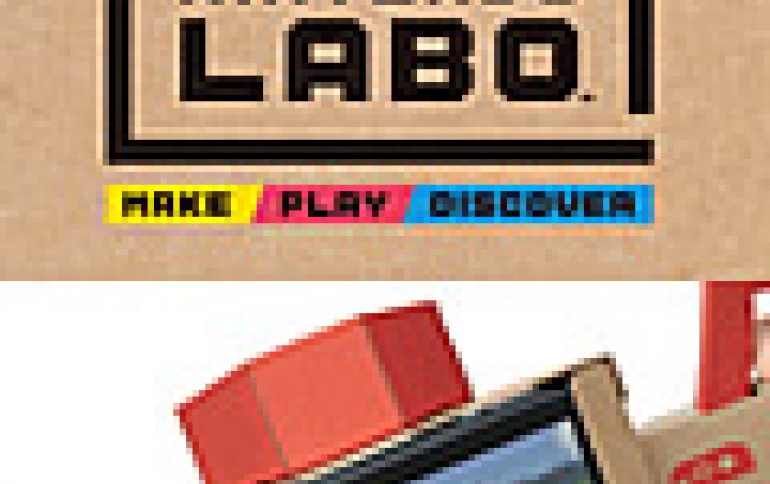 Nintendo Releases Cardboard Accessories for Switch
Nintendo unveiled Nintendo Labo, new cardboard accessories which interact with games for its Switch console.
Nintendo Labo features cardboard sheets that users can pop out and fold into everything from motorbike handles to fishing rods and a miniature piano. The Switch's detachable Joy Con controllers are then inserted, with their sensors detecting movement such as turning a corner to manipulate games on the screen.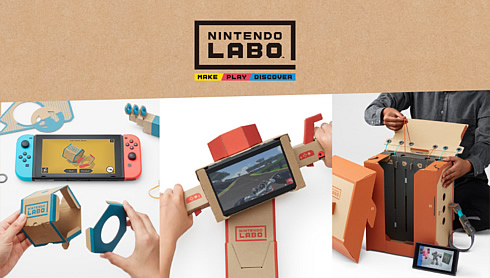 For example, you can build a functioning 13-key piano that brings your musical creations to life once the Nintendo Switch console and Right Joy-Con controller are inserted. As you play, the IR Motion Camera in the Right Joy-Con detects which keys are pressed and translates them into unique notes that are heard through the console. You can even take control of your very own motorbike by constructing a functioning set of handlebars, with a Joy-Con inserted in each side and the Nintendo Switch console cradled in the middle. Hit the ignition button, turn the right handle to engage the accelerator and watch your adventure unfold on the Nintendo Switch screen, as you race to new destinations.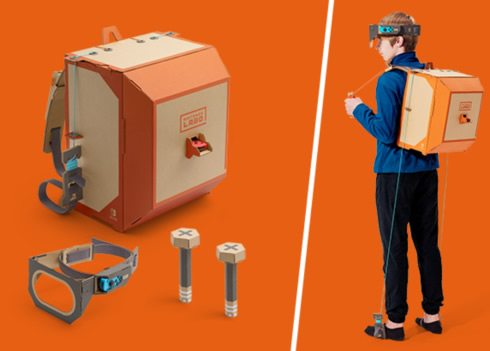 Nintendo Labo will initially come in two sets that go on sale April 20 for $70 and $80 each. A video announcing the new product showed footage also included a cardboard steering wheel and gas pedal, camera and gun-like controller. This means that additional accessories are under development.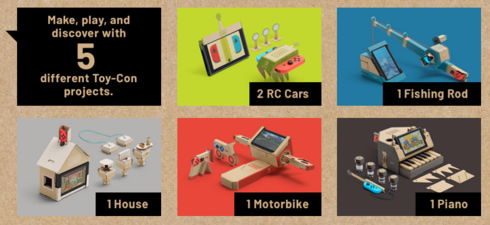 Both kits include everything you need to assemble your Toy-Con creations, including the building materials and relevant Nintendo Switch software. A special Customization Set that includes fun stencils, stickers and colored tape will also be available to purchase on April 20 at a suggested retail price of $9.99.
Last year, Sony unveiled Project Field, a lightweight device the size of a kitchen cutting board that connects to real-world objects so they can be used for controlling games on smartphones and tablets.
Google has also embraced cardboard, with an assemble-yourself viewer that turns smartphones into virtual-reality goggles.