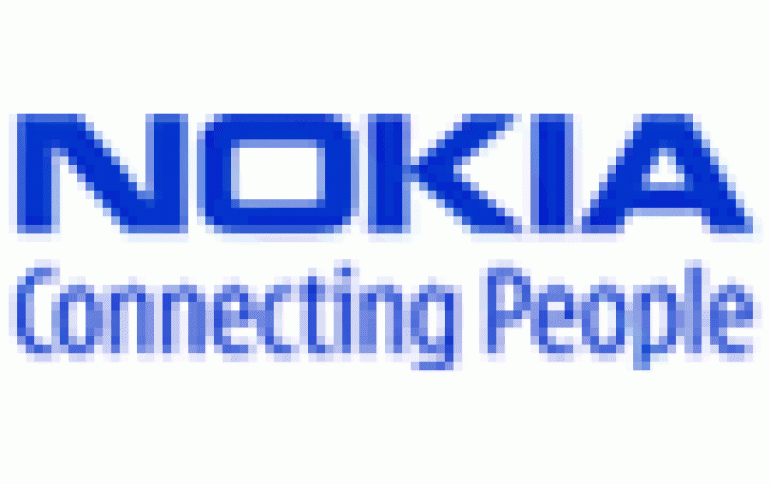 Nokia and Yahoo! Extend Internet Experience to the Mobile Mass Market
Nokia and Yahoo! today extended their partnership to offer Yahoo! branded services including Yahoo! Mail and Messenger on Nokia's wide range of mobile phones operating on the Series 40 platform. Yahoo! services will initially be available on the newly announced Nokia 6300, the Nokia 5300 XpressMusic and the Nokia 5200. Moving forward these services and the ability to synchronise Yahoo! contacts, tasks and calendar on the PC and phone will be added to an even wider range of Nokia's Series 40 devices.

Series 40 is the software user interface that powers Nokia's broadest range of mobile devices. Intuitively easy-to use, the Series 40 platform enables a broad range of applications and features, including messaging, browsing, music and video standards as well as personal information management.

"Since the Series 40 platform was introduced in 2002, Nokia has sold more than 400 million mobile phones which operate using the platform," says Kai Oistamo, Executive Vice President and General Manager, Mobile Phones, Nokia. "In addition to the millions of users who can add Yahoo! services to their S60 smartphone, today's announcement empowers tens of millions of people with the ability to enjoy their favourite Yahoo! services on an even broader ranges of Nokia devices."

"Yahoo! Mail is the No. 1 Web mail service in the World, and Yahoo! Messenger is one of the most popular Instant Messaging services on the Internet. Our extended partnership with Nokia will allow tens of millions of people to access their favourite Yahoo! services on the move," said Marco Boerries, Senior Vice President of Connected Life, Yahoo!. "Yahoo! is looking forward to continuing to work with Nokia to bring users compelling mobile internet services on an even wider range of handsets."

Nokia and Yahoo! have been working together since April 2005 to establish an optimal internet experience, including Search, for users on their mobile devices. As a result, millions of Nokia smartphone owners have been able to stay informed, entertained and in touch through Yahoo!'s rapidly developing Internet services. This agreement is a further expansion of a strong partnership between leading players in their respective domains - Yahoo! in internet services and Nokia in mobile devices

Yahoo! is focused on extending key consumer services beyond the browser, providing an integrated Web-to-Mobile experience and helping consumers make the most of their mobile devices. Yahoo! launched its first mobile service in 1999 and continues to improve and innovate on its offerings for mobile consumers. The company works closely with the major mobile carriers and device manufactures to deliver these services to the widest possible audience.

Yahoo! services for Nokia Series 40 mobile phones include: Yahoo! Mail, Yahoo! Messenger and Yahoo! Personal Information Management.