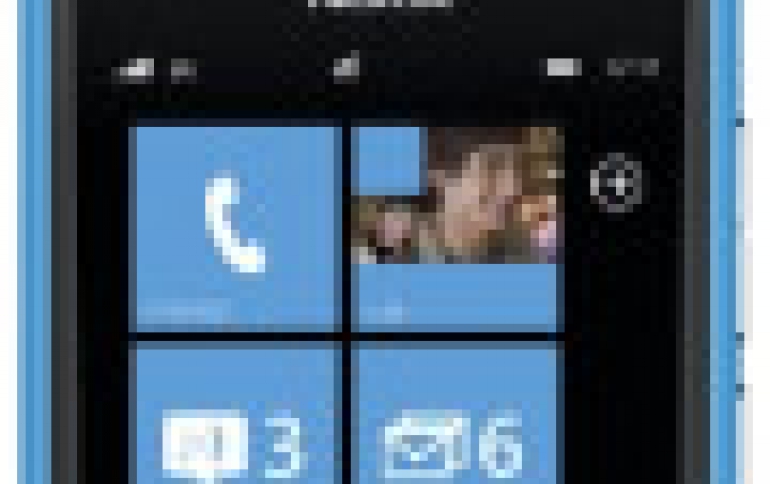 Nokia Launches First CDMA Windows Phone in China
Nokia will start to sell smartphones using Microsoft software in China from April, seeking to claw back market share gobbled up by Apple and Samsung. China Telecom and Nokia just unveiled the Nokia 800C, the first CDMA Windows Phone in China and the first Windows Phone on a major carrier there. Wang Xiaochu, Chairman of China Telecom, and Stephen Elop, CEO of Nokia, announced the first CDMA Windows Phone in China at an event in Beijing today. The phone hits stores next month.
The phone'a China-tuned version of Nokia's popular Lumia 800 hits stores in April and comes in black and cyan. A CDMA version of the Lumia 610 is also headed to China Telecom sometime in the second quarter of 2012.
China Telecom, meanwhile, operates the world?s largest CDMA cell network.
Nokia 800C owners will have access to popular Chinese media and social networking services including Sina, SOHU, Tencent and Renren. The phone also comes with Lumia-exclusive apps. Nokia Maps provides 3D maps of China and 190 more countries, plus content from popular Chinese travel, food, and real estate sites. Nokia Drive is a voice-guided, turn-by-turn navigation app. And Nokia Music offers unlimited free music for 12 months in mainland China.
To celebrate the first Lumia in the country, Nokia plans to offer 100,000 free downloads of the hit games Fruit Ninja and Plants vs Zombies via the new Chinese-language Windows Phone Marketplace.
China has become one of the hottest markets for smartphone makers, with Apple Chief Executive Tim Cook in Beijing this week for talks with government officials amid problems ranging from labor issues to a contested iPad trademark.
Windows Phone has so far had limited success in Europe and the United States.
The Lumia 800C will be sold without a carrier contract for 3,599 yuan ($573) from April. Pricing for the cheaper 610C model, to launch in China in the second quarter, will be announced later.