Nokia Lumia 525 Officially Launched
Finnish smartphone manufacturer Nokia is making the Lumia 525 Windows Phone official today. The "new" device has been designed as a successor to the popular Lumia 520, but is seems that Nokia hasn't made many changes to the new model.
Under the hood there is the same 5-megapixel camera without flash, 8GB of storage, a 4-inch WVGA display and a dual-core 1GHz processor.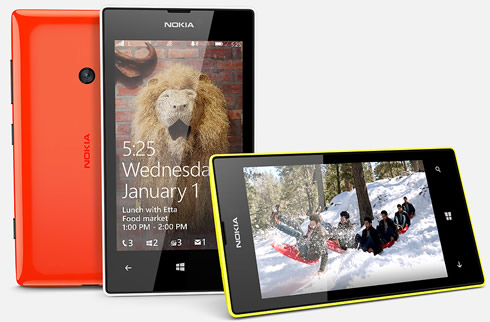 The main difference is the amount of system memory. Nokia?s Lumia 520 shipped with just 512MB of RAM, while the latest Lumia 525 comes with 1GB of RAM onboard.
Nokia's Lumia 525 will ship in black, white, orange, and yellow colors in most countries throughout Africa, Asia Pacific, and the Middle East, for about $200. Since it is a variant of the Lumia 520, it most probably won't reach the the UK or US markets.