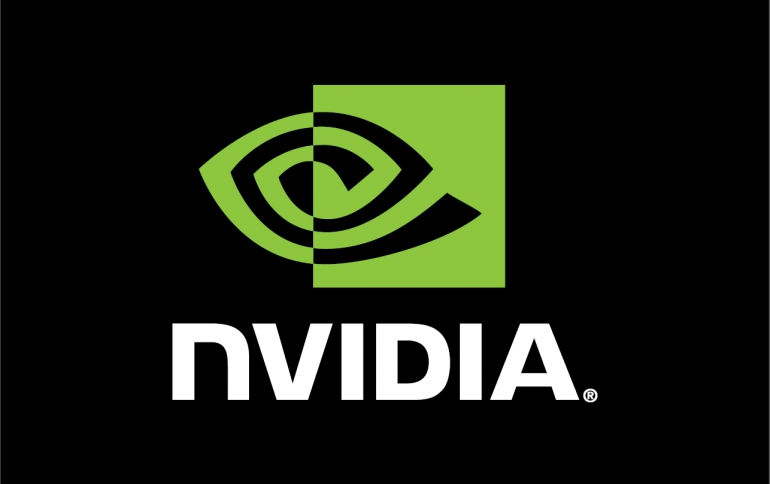 Nvidia Reports Strong Q4 Results
Nvidia on Wednesday posted high quarterly results as the graphics chipmaker sought to sharpen its focus on high-end automobiles. The company reported fourth-quarter revenue of $1.25 billion, up 9 percent from a year ago. Growth was driven by the full quarter availability of the Maxwell GeForce GPUs for gaming and by strength in accelerated computing GPUs and automotive infotainment systems.

Revenue in Nvidia's GPU business grew 13 percent from the fourth quarter of the prior year. Revenue from GeForce GPUs for gaming desktops and notebooks grew 38 percent, fueled by strength in PC gaming, including high-end Maxwell-based GTX GPUs.

Tesla GPUs for accelerated computing also increased strongly, driven by large project wins with cloud service providers.

In the fiscal fourth quarter ended Jan. 25, revenue from Tegra chips fell 15 percent to $112 million, driven by the product life cycle of several smartphone and tablet designs. Nvidia said that was partially offset by auto infotainment systems, which more than doubled, and SHIELD device sales.

"Momentum is accelerating in each of our market-specialized platforms, driving record revenue in the quarter and full year," said Jen-Hsun Huang, president and chief executive officer of NVIDIA.

"GeForce and SHIELD are extending our reach in the rapidly growing global gaming market. Our DRIVE auto-computing platform is at the center of the advance toward self-driving cars. GRID is enabling enterprises to finally virtualize graphics-intensive applications. And our Tesla accelerated computing platform is helping to ignite the deep learning revolution.

"The success of these platforms highlights the growing importance of visual computing and the opportunities ahead for NVIDIA," he said.

Nvidia is trying to expand its graphics technology beyond the personal computer industry with its Tegra line of chips for mobile devices and increasingly for cars. Last month, the company unveiled a new chip, the Tegra X1, aimed at powering high-end graphics on car dashboards as well as sophisticated auto-pilot systems.

Nvidia is also pushing into data centers, with graphics server platforms and a partnership with IBM aimed at corporate customers.

For the current first quarter, Nvidia expects revenue of $1.16 billion, plus or minus 2 percent.