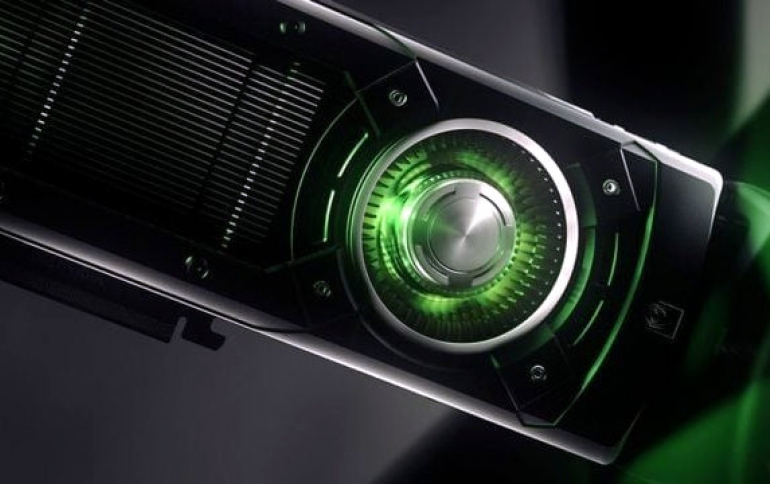 Nvidia's 7nm Ampere GPU Expected to Launch in March
Nvidia's next generation, 7nm Ampere architecture GPUs are expected to be announced at GTC 2020 spmetime at the end of March 2020.
That is an expectation from Raymond James analyst Chris Caso, according to HKEPC.com.
Nvidia has shifted from the 16nm Pascal architecture to the 12nm Turing architecture currently in use, but still has not migrated to the latest 7nm process, something that rival AMD has done with its RDNA architecture. The good news for Nvidia is that its current GPUs can effectively compete with AMD's offerings, but that could change as AMD is gearing up for the second generation RDNA 2 architecture.
Nvidia's 7nm Ampere GPU has actually been delayed for a few months, and it is not clear whether that has to do with a strategic decision, possible issues with the new sillicon or the switch to Samsung's 7nm EUV process. TSMC has been Nvidia's biggest partner, but we could assume that TSMC may not be able to supply 7nm EUV chips to Nvidia due to limited production capacity.
Chris Caso said that it is possible to see the next-generation N card in the latest half a year. Basically, the 7nm Ampere graphics card is expected to be the first to be used in the data center market, and according to custom NVIDIA should be launched at the GTC 2020 conference at the end of March next year.
As for the consumer-grade game version of the 7nm graphics card will be released later, may be officially released at the Computex 2020 Taipei Computer Show next year, the first should also be high-end graphics cards, such as RTX 3080 Ti and RTX 3080.
"Ampere" is said to offer a dramatic improvement in ray tracing performance and more powerful rasterization compared to the current "Turing" architecture. It is expected that Ampere's graphics card will have more RT Cores. We could see the GPU clock boost to increase by 200MHz or 300MHz.